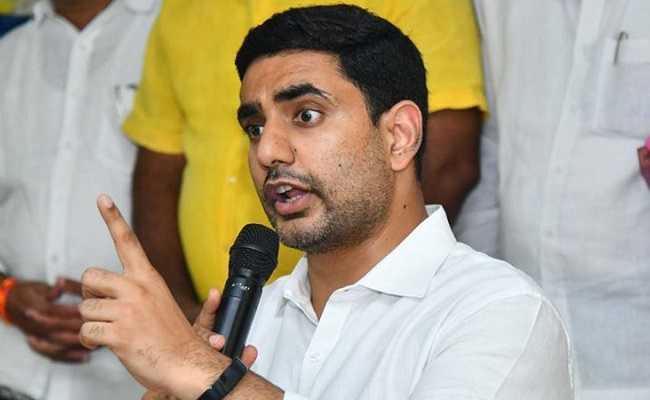 Former minister and TDP general secretary Nara Lokesh had set January 27, 2023, for his padayatra from Kuppam to Itchapuram.
Lokesh is the man in waiting for succession in the TDP after his father Chandrababu Naidu retires from active politics.
Though he lost the Assembly elections from Mangalagiri in 2019, he continues to be with the people in the constituency, perhaps because of the proximity of the party office located in the constituency.
Now, ahead of the next round of general elections, Lokesh had planned the much popular Padayatra to take him to the hot seat in the state.
However, there are not many leaders in the party to welcome the young leader for the padayatra.
Most of the senior leaders in the party are not ready to accept the leadership of Lokesh for different reasons.
Sources say that smelling this feeling of the party senior leaders, the TDP chief had held a meeting with the young generations, particularly the heirs of these senior leaders.
Chandrababu Naidu had also shouldered the padayatra event to Srikakulam MP K Rammohan Naidu with Chintakayala Ajay to assist him.
Chandrababu Naidu is also drafting some of the NRIs, particularly the younger ones to assist Lokesh and the team.
As Lokesh plans to continue the yatra for one year, the teams are working on the route map and the issues to be highlighted during the padayatra.
With senior leaders not interested, it is to be seen how Chandrababu Naidu makes his son's padayatra a success and how Lokesh walks to his victory overcoming these hurdles.