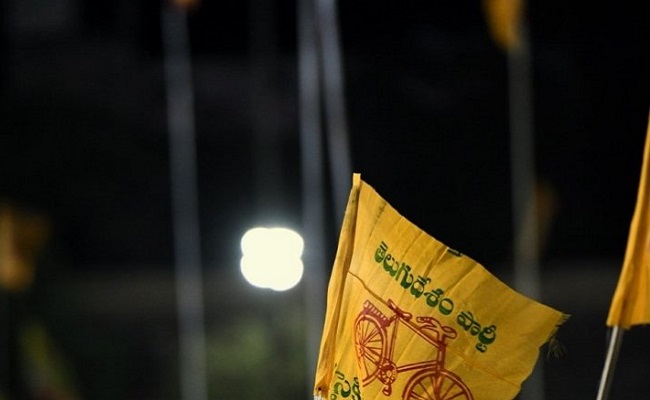 It has been a week since Nara Chandrababu Naidu, the former chief minister of Andhra Pradesh and president of the Telugu Desam Party (TDP), was imprisoned in Rajahmundry Central Jail on judicial remand in connection with his alleged involvement in the ₹371 crore state skill development corporation scam.
On Tuesday, Naidu's petition in the Andhra High Court seeking to quash the First Information Report (FIR) registered by the Crime Investigation Department (CID) will come up for hearing.
"Since it is a complicated case, the High Court is unlikely to dismiss the case against Naidu immediately but would take up a prolonged hearing before giving its verdict," said people familiar with the matter.
Simultaneously, a petition moved by his lawyers in the Anti-Corruption Bureau (ACB) special court in Vijayawada seeking bail for Naidu will also come up for hearing on Tuesday. The CID is strongly resisting bail and has sought police custody of Naidu for further interrogation.
"In any case, there might not be any immediate relief for Naidu. Even if he gets interim bail (till the case is disposed of by the High Court) or regular bail from the ACB court, the CID authorities are ready to implicate him in another case and arrest him," said a leader from the YSR Congress Party (YSRCP) on the condition of anonymity.
On September 11, the day when Naidu was sent to Rajahmundry jail, the CID authorities filed a petition in the ACB court, seeking an arrest warrant against him for his alleged involvement in the Amaravati capital city inner ring road scam case.
Naidu was named as accused no. 1 (A-1) in the case registered on May 10, 2022, based on a complaint lodged by YSRCP lawmaker Alla Ramakrishna Reddy, alleging irregularities in the design of the inner ring road around Amaravati.
Apart from Naidu, the other accused in the case included former minister Ponguru Narayana, industrialist Lingamaneni Ramesh, and Naidu's family concern Heritage Foods Ltd, among others. The CID alleged that in return for favoring changes to the alignment of the inner ring road, Naidu was given a palatial bungalow on the bank of the Krishna river at Undavalli, free of cost.
Even if Naidu comes out of the skill development corporation case, the police might arrest him in the Amaravati inner ring road case.
There is another criminal case haunting Naidu – that of attempted murder (Section 307 of the Indian Penal Code (IPC)) in connection with the alleged violent attacks on some YSRCP leaders, workers, and police during a roadshow held by him at Angallu village of Annamayya district on August 4.
In this case, the police have named Naidu as A-1, while his former cabinet colleague Devineni Uma is A-2. Naidu has been booked under various other sections of IPC, including 120b (criminal conspiracy), 147 (rioting), 148 (attacks with deadly weapons), and 153 (provocative speech with an intent to cause riots), among others.
With uncertainty looming large over Naidu's release from jail, his son and TDP general secretary Nara Lokesh quickly swung into action to prevent panic within the party.
Until now, Lokesh had been supplementing his father's efforts by conducting a marathon padayatra across the state. After Naidu's arrest, Lokesh quickly took control of the party, daring the CID to arrest him as well.
Apart from coordinating with party leaders and cadre to organize protests across the state against his father's arrest, Lokesh went to Delhi and interacted with national media, offering a strong rebuttal to the CID's charges against Naidu.
However, there remains a question haunting party leaders – what will happen if Lokesh is also arrested by the police?