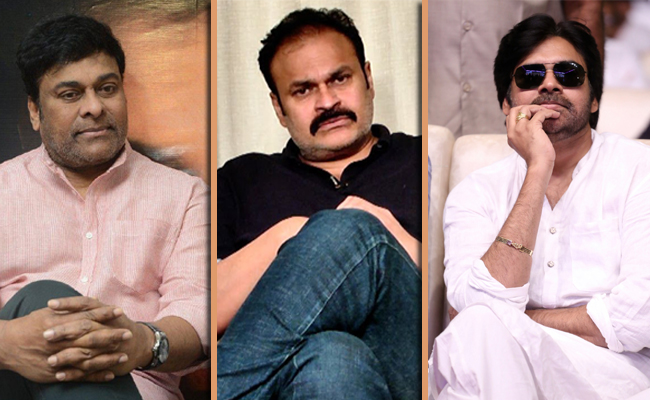 Mega brothers Chiranjeevi and Pawan Kalyan are blessed with fan following. Their films run packed houses. There wouldn't be any problem as long as they enjoy that. But they are not satisfied with what they have. They want something more.
They assumed that all the fans they have will show the same patronage as voters too. So they jumped into politics. But they don't have basic abilities to see success there.
Chiranjeevi appeared like an aged Abhimanyu in the padmavyuham of politics during his PRP days. Pawan Kalyan is still like an LKG student trying to understand a PG class in politics. Nagababu is classic. He discovered the old Godse's point of view after these many years and tweeted it as a freshly downloaded knowledge.
Any sane educated person knows about the explanation given by Godse after assassinating Gandhiji. Nagababu knows it now and shares it to the world as if no one knows about it so far.
Chiranjeevi used to respect Mother Teresa much before he stepped into politics. Later he has shown his immense respect for Gandhiji and got more popular with his Shankardada MBBS.
Nagababu on the contrary endorses Nathuram Godse suddenly. Pawan Kalyan got himself tagged to Che Guvera for sometime and later seen holding the book of Guntur Seshendra's Adhunika Mahabharatam for many years but no one knows what he has learned from that. Right now he is busy retweeting BJP leaders' tweets.
Some people are saying that this shows acute desperation of Nagababu and Pawan Kalyan to get close to BJP and RSS groups with their tweets. If that is true, then the entire Telugu world should go awestruck for their intelligence.
Any political party accepts the alliance of other party/ politician only with the power of vote bank but not by mere show of group feeling.