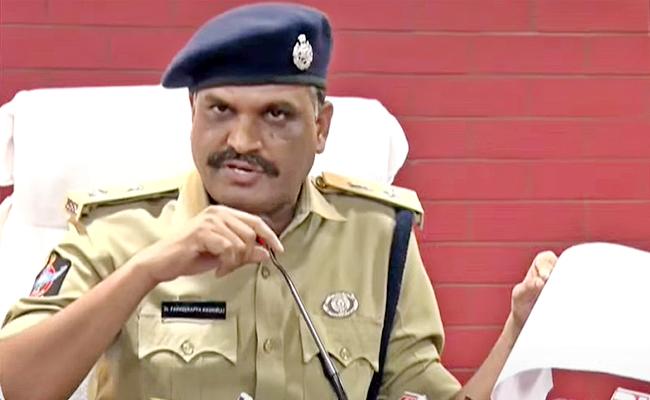 As expected, the Andhra Pradesh police gave the benefit of doubt to YSR Congress party MP from Hindupur Gorantla Madhav in the alleged obscene video call issue, stating that the video could be fake or morphed.
Anantapur Superintendent of Police Dr K Fakeerappa told reporters on Wednesday that the video clip that went viral on the social media on August 4 was not original and it could be have been morphed or edited.
"The original video has not been found yet, nor was there any complaint from the woman, who figured in the obscene video, allegedly made by the MP," the SP said.
He said a case was registered at Anantapur II-Town Police Station on August 4 following a complaint given by a follower of Madhav alleging that the video had been morphed.
This video was initially posted in the 'I-TDP Official' a WhatsApp group belonging to the Opposition Telugu Desam Party.
The SP explained that during the investigation they found that this video was posted from a UK-based Vodafone number +447443703968 on the night of August 4. He revealed that the visuals of watching this video were taken and posted on social media.
He said that until the person who first posted this video was identified and arrested, the videos which are currently doing the rounds on social media are fake videos.
He also said that unless the original video is traced and analyzed by forensic investigators, it will not be clear whether it is original or fake.
Currently, there are doubts that video editing or morphing has been done on social media as the video has been forwarded many times, he said.
If the original video is traced we will then send it to the forensic lab for investigation the SP stated.