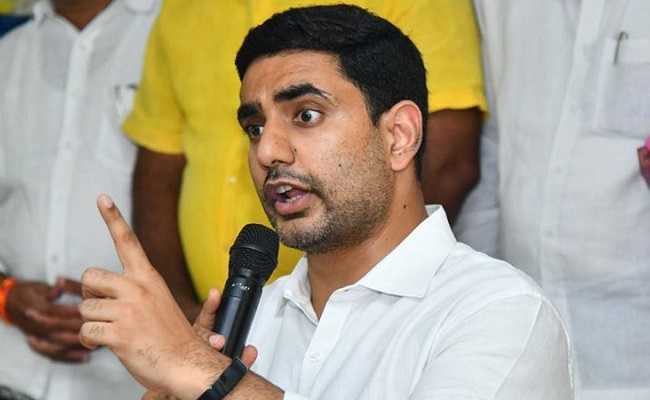 Telugu Desam Party general secretary and former Andhra Pradesh chief minister N Chandrababu Naidu's son Nara Lokesh appears to be under the impression that he would get public attention only if he uses abusive language in his speeches or talk before the media.
He often uses the word "peekudu" (plucking) to attack his political rivals from the YSR Congress party.
Of course, his father Naidu used to use the word quite often, but he has restrained himself, but Lokesh continues to use the lingo.
On Monday, too, the junior Naidu repeated the same word, while referring to witch-hunt by the Jagan government against him. He had to attend the Vijayawada metropolitan magistrate court in connection with a police against him for violating Covid-19 norms during the arrest of TDP state president K Achannaidu last year.
"Jagan cannot pluck even a strand of my hair. His government had made several allegations against me on the charges of indulging in various scams, but could not pluck anything. Now, it brought me the court on the silly charges of violating Covid-19 restrictions," he said.
Lokesh said the Jagan government had registered as many as 14 cases against him in the last three years.
"They failed to pluck anything in all these cases. Let them file 10 more cases against me, but still, they cannot pluck anything," he said.
He claimed that he had attended the court since he had not committed any crime.
"I have not sought any adjournments of the cases like Jagan does," he asserted.
The TDP general secretary said he was ready to face any discussion on the allegations of corruption made against him since 2016.
"Is Jagan ready to prove charges against me?" he asked.
Lokesh wondered why the police had failed to arrest the YSRC MLA Ananta Babu in the driver murder case in Kakinada, though he had been moving freely.
"When I came to the court, the police department has sent as many as 500 policemen. Instead of running around me, let the police arrest the MLC," he said.