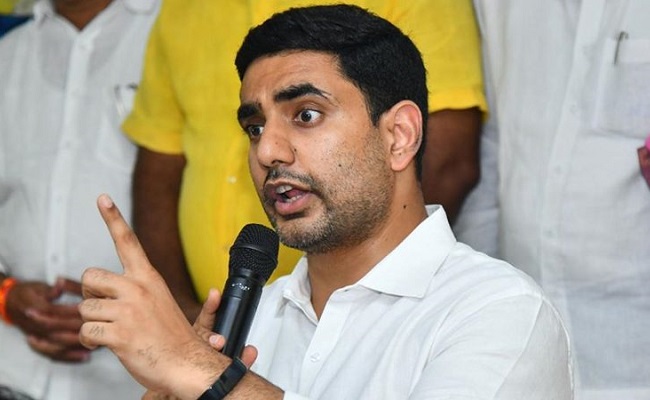 Both Nara Lokesh and Pawan Kalyan were defeated in the 2019 general elections miserably.
Lokesh who also was a former Minister couldn't even win as an MLA from Mangalagiri. Pawan Kalyan, being the party head of Janasena couldn't win from either of the two constituencies he contested.
Generally true leaders focus on their constituencies and try to win next time. But both Lokesh and Pawan Kalyan have taken the places of defeat very light.
They never went to their constituencies after their defeat and interacted with the people. So the respective local leaders of those areas have taken both Lokesh and Pawan light.
Meanwhile Lokesh got some surveys done with his team. He discovered the bitter truth that TDP is not gaining any public sympathy or attention even now. But he got a survey report that YCP's image has come down in Mangalagiri constituency.
On the other hand he heard a talk that MLA Alla is not going to contest next time. Considering all this, Lokesh made an announcement that he will contest again from Mangalagiri and win this time.
But surprisingly Pawan Kalyan is not making any statement about his next plans. He hasn't opened his mouth till now on his stand with the two constituencies Bheemavaram and Gajuwaka where he lost. Will he choose another constituency? Even there is no clarity on this.
All these days, Pawan has been criticizing Janasainiks that he was defeated from both the constituencies. Based on the caste equations, he has to restrict himself to Krishna and Godavari districts. But Pawan is looking at Rayalaseema this time.
'Janasainiks are seriously waiting to know the constituency choice of Pawan Kalyan. Based on that they can do some ground work to win the people's hearts of that region.
So, it is time for Pawan Kalyan to get the survey done and find out his favorable constituency.