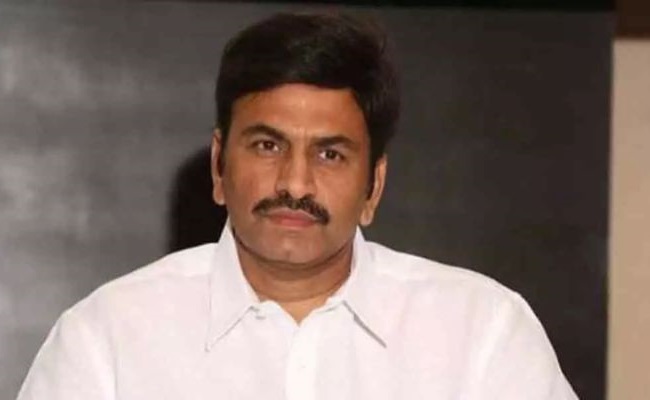 The opposition party leaders and the sympathizers of TDP have been assuming that Raghu Rama Krishnam Raju will be a tough guy to trouble YCP government as a rebel.
He has won with the YCP wave in 2019 elections and everybody in his constituency agrees to that. As soon as he won , within no time he became a rebel within the party.
He neither resigns nor works in the interest of the party he is in. What is that he has been doing all these months?
His routine is nothing but appearing in media for all different unnecessary reasons.
He sits in Delhi at present and holds a press meet on his wig. The reason for the pressmeet is someone has commented about his wig. He claims himself to be a handsome man but with a bald head and so he is covering that with a wig. Is this a matter to be explained to the public?
Another day he releases a video challenging the people he dislikes in his party with cinema dialogues like, "Pandule gumpugaa vastaayi..." etc.
What is his political agenda in the interest of the public of his constituency? is there any? Or is he just doing time pass with his funny acts.
Right now he is appearing like a clown with these kind of antics. Memes and trolls are being circulated on him in social media.
Does he think that he gets political mileage doing all this stuff? If yes, I bow to his wisdom and intelligence.
Recently he is given Y-Category security to roam in his constituency. Why is he still in Delhi? He is expected to sit in his place and work in the interest of public, but not sitting in Delhi on his personal interest and for political lobbying.
Kiran Sharma