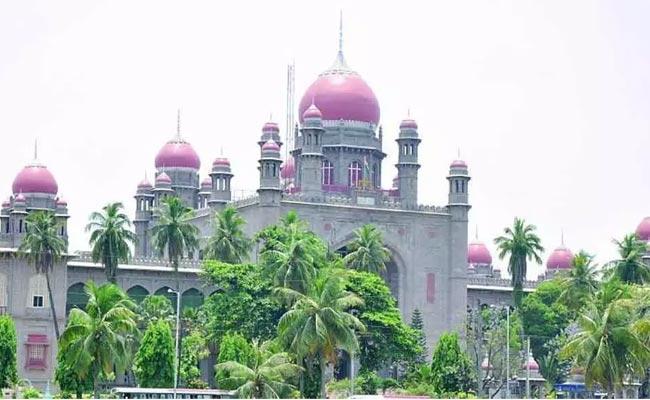 Justice M Laxman, who heard Kadapa MP Y S Avinash Reddy's anticipatory bail petition had complaint to chief justice of Telangana high court against the yellow media.
He had directed the Telangana high court registrar to give video clips of Maha News and ABN on May 26, 2023, where the two news channels carried debates over the trial.
The judge also quoted the statements of the participants in the TV debates who levelled allegations of corruption.
The text of judge's statement -
1. Before I delve into facts of present petition, I felt to place on record certain attempts by selective media to thwart and derail judicial process by making attempts to tarnish my image and attempts to intimidate and threaten to derail independent thought process in arriving just decision in this matter. The individuals of selective media facilitated and abetted by airing views of selective personnel of their choice with conscious knowledge of their antecedents to intimidate, to threaten and to damage my reputation by personal attack. I have greatest regard to press and news media which is fourth estate and which is forerunner in preserving democracy. They have every right to express their opinion touching merits of any decision which is essential in rightful democracy. Day by day, reputation of such important institution is eroding but for some individuals.
2. One of the participant, who is suspended and detained judge made direct attack by saying "money bags went to Judge". Other participant who seems to be holding respectable office used derogatory language ("Cheyyendra") and gestures which are aimed to tarnish my comprehension and competency abilities by his mis-interpretation and misunderstanding of deliberations of Court proceedings. I am least worried about such attempts to tarnish image since image one had is indestructible and if such image is prone to destruction, it is not image at all.
3. All that concerned me is inroads of such actions to damage institutional image. It is high time to protect image by concerted efforts. I am greatly hurt not by individual comment but facilitation and abetment done by selective media. In my view, such actions clearly amount to invocation of proceedings under contempt of Courts Act, but I desist to do leaving open to head of institution to take or not to take action. At one stage, I thought of recusal, but for direction of the Apex Court and remindful of oath of office particularly "discharge of duties without fear", I changed my mind. I direct the Registry to place this order and video clippings of debates of Mahaa News and ABN News (Telugu) dated 26/5/2023 by down loading from available source with regard to evening/early night debates over present proceedings along with this order before the Hon'ble the Chief Justice of High Court for the State of Telangana to take appropriate decision.