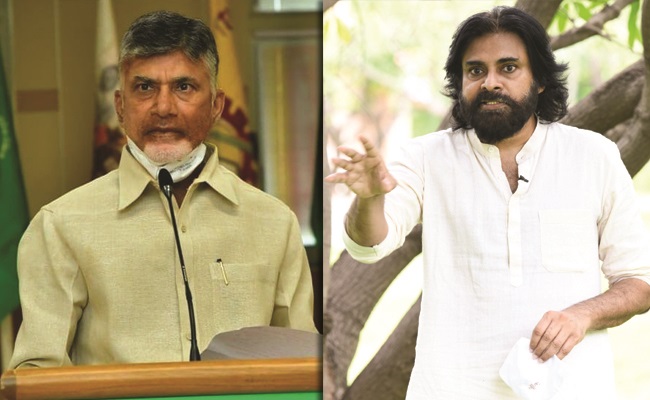 The alliance between the Jana Sena Party, headed by power star Pawan Kalyan, and the Bharatiya Janata Party (BJP) being on the rocks has been a foregone conclusion, and this was once again proved in the just-concluded MLC elections from the graduates' constituency in North-Coastal Andhra.
The BJP fielded its outgoing MLC, P.V.N. Madhav, as the candidate, claiming that he is a common candidate of the BJP and Jana Sena. State BJP President Somu Veerraju went on record, saying that Pawan Kalyan had extended his support to Madhav.
This seat is crucial for the BJP, which won it in 2017 with the support of the Telugu Desam Party (TDP), but this time, it was banking on the support of Jana Sena.
But right from day one, the Jana Sena Party stayed away from the campaign for Madhav, and none of the Jana Sena leaders joined the campaign.
Instead, the Jana Sena leaders and cadre are learned to have indirectly campaigned for TDP candidate Vepada Chiranjeevi.
The young graduates, who were rallying behind Pawan Kalyan, voted for the TDP candidate.
As a result, Chiranjeevi gained a huge lead over the YSRC candidate Seethamraju Sudhakar and is all set to grab the seat.
The credit, according to sources, would go to the Jana Sena Party cadres.
The result indicates that the TDP and Jana Sena Party have made up their minds for an alliance, keeping the BJP at bay.
If the BJP joins hands with the TDP-Jana Sena combine, they might welcome it, but the BJP has decided against joining hands with the TDP.
Though the Jana Sena and the BJP are allies, no joint programs were held in the past two years.
While the BJP planned its protests against the ruling dispensation, the Jana Sena had its programs.