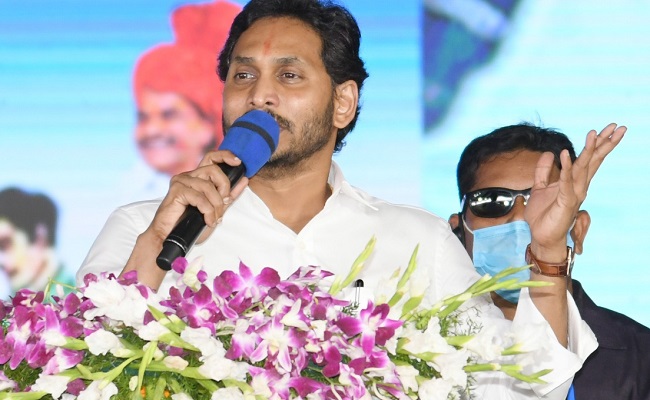 The stage is set for the Chief Minister YS Jagan Mohan Reddy's first visit to Kuppam constituency, the home turf of TDP chief N Chandrababu Naidu.
The CM will be visiting the town on Friday to launch the third phase of YSR Cheyutha programme and address a public meeting there.
Under YSR Cheyutha scheme, he will distribute an amount of Rs.4,949.44 crore to 26,39,703 beneficiaries across the state by pressing the button.
Elaborate arrangements were made by officials for the CM's visit.
LED screens, barricading, parking, seating facilities were provided at the meeting venue. The deputy CM and other officials have visited these arrangements and expressed satisfaction.
The TD cadre is said to be planning to cause hurdles to the CM along the way. The police are learnt to be planning detention of some Opposition leaders as a precautionary measure.
Meanwhile, the TD chief is going to skip the CM's one-day visit to Kuppam. As per protocol, local MLA should be present when the CM visits the constituency. However, Naidu is "busy" with programmes in neighbouring Anantapur.