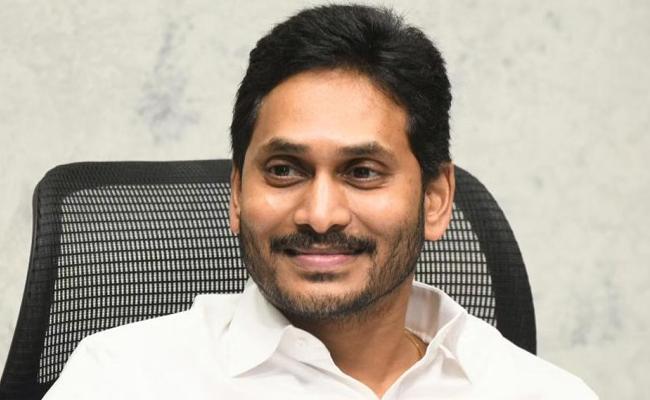 YSR Congress party president and Andhra Pradesh chief minister Y S Jagan Mohan Reddy's grandiose plans of shifting his administrative capital to Visakhapatnam have become topsy-turvy following the March 3 high court judgement, declaring Amaravati as the only capital of the state.
Earlier, there used to be leaks from the ruling party, the government and also from the employees' unions that the chief minister would shift his seat of administration to Visakhapatnam any time.
There were at least half a dozen deadlines set by these sources over the shifting of capital in the last two years, but none of them proved true.
At one stage, there were also reports that if not the entire administration, at least the chief minister alone might operate from Visakhapatnam.
The YSRC has thought by making frequent announcements on the capital shift to Visakhapatnam, it would gain huge political mileage in the north coastal Andhra districts.
The party leaders bought huge chunk of lands in and around Visakhapatnam, hoping to cash in on the capital shift.
But following the high court's verdict and the withdrawal of three capitals' bill in the assembly, the situation has changed completely in coastal Andhra.
The people of Visakhapatnam and its adjacent districts, who were initially euphoric over the capital shift, have realised that there is no such possibility.
Instead of giving any mileage to the ruling party, it turned out to be a negative factor for the YSRC.
The people, mostly in the urban educated masses, have started feeling that Jagan has actually messed up the whole administration with his three capitals' plan and the state is left with no proper capital.
At the same time, the ruling party has been witnessing tremendous anti-incumbency in Amaravati capital region, as the Jagan government failed to develop the area despite the high court order. Now, the YSRC is faced with neither-here-nor-there situation in Vizag and Amaravati.
That is why, the YSRC leaders have once again started talking about the three capitals once again and Visakhapatnam becoming the executive capital at any cost.
The question raised in parliament on shifting high court from Amaravati to Kurnool and senior leader Y V Subba Reddy's statement on making Visakhapatnam as administrative capital are part of this strategy.
The latest talk being spread in the north coastal Andhra is that Jagan might shift his camp office to Visakhapatnam in September or October and operate from there for at least three days a week.
The reports of the official readying Jagan's camp office at Visakhapatnam have surfaced again.
Apparently, the ruling YSRC leaders are of the hope that the state government would move the Supreme Court soon after the term of present CJI N V Ramana is over in the last week of August and then get a stay on the high court verdict. Then, there would be no obstacles for Jagan to operate from Visakhapatnam at least partially, the sources said.