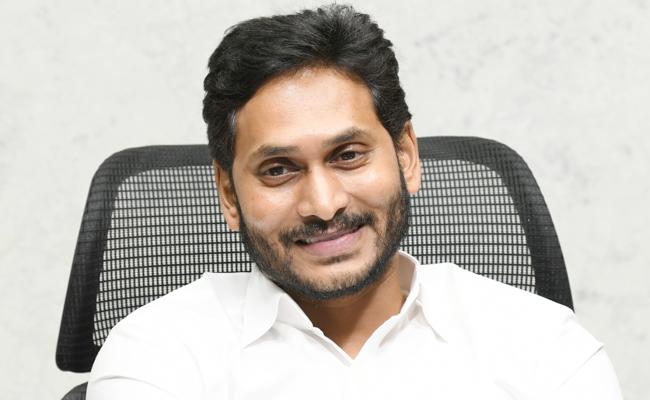 The Bharatiya Janata Party in Andhra Pradesh might be jubilant over the media coverage for its public meeting at Vijayawada on Tuesday, but the ruling YSR Congress party led by chief minister Y S Jagan Mohan Reddy is learnt to have taken the meeting very lightly.
First of all, the meeting was confined to a few hundred BJP workers and not exactly a public meeting, as the crowds were very thin.
Secondly, except Prakash Javadekar, who is neither a Union minister not a major political force, no other big leader from the Centre attended the meeting.
Thirdly, the BJP is an insignificant political force in Andhra Pradesh and even if it organises another dozen meetings in Andhra Pradesh, it doesn't make any difference for the YSRC.
Even the media coverage for the BJP meeting is expected, as the pro-Telugu Desam Party media would anyway give huge coverage to anything that is said against the Jagan Mohan Reddy government. As such, there is nothing to be taken seriously.
On the other hand, the YSRC leaders sought to turn the tables on the TDP rather than the BJP on the Vijayawada rally.
Senior YSRC leader and government advisor Sajjala Ramakrishna Reddy said the meeting was sponsored by the TDP agents in the disguise of the BJP.
"It is pretty clear that the man behind the meeting was Chandrababu Naidu. The BJP is no force in Andhra Pradesh and whatever it is doing is only with the support of the TDP. Whether it is the BJP or Jana Sena, the direction is only from Chandrababu Naidu," he said.
He even claimed that the YSRC government has cordial relations with the NDA government at the Centre and so, there is nothing the state BJP leaders can do.
State minister Vellampalli Srinivas said the BJP would not get deposits anywhere in the state in the next elections, forget about coming to power.
"The BJP, backed by the defectors from the TDP, is only trying to blackmail the state government," he alleged.