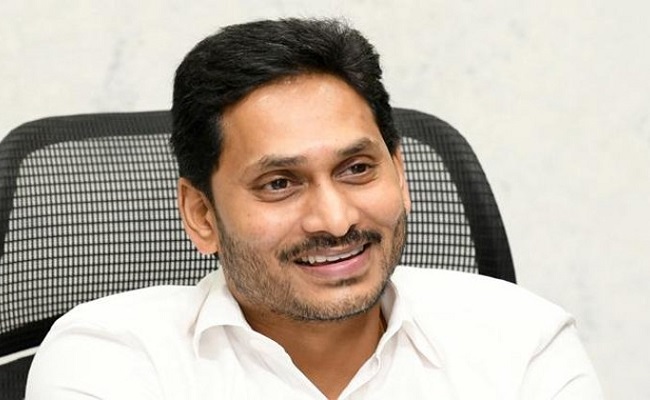 Nothing is more powerful than political power. As long as a leader enjoys this power, he would be surrounded by sycophants, who are often compared with flies moving around a piece of jaggery.
These leaders try to lavish praises on the leader whenever there is an opportunity, obviously expecting some favours in return.
Such sycophants are more dangerous and because of them, the leader often gets carried away and becomes overconfident, that ultimately leads to his debacle.
In the past, Telugu Desam Party president and former chief minister N Chandrababu Naidu used to encourage such party leaders who used to praise his leadership, his administrative capabilities and his so-called international recognition.
They used to flatter him with documentaries, books and other publicity material and Naidu was carried away by their flattery and developed an aura around himself. And when he suffered humiliating defeat in the 2019 elections, all such sycophants disappeared.
Now, it appears Andhra Pradesh chief minister Y S Jagan Mohan Reddy, too, is facing a similar situation, as more and more sycophants have started praising him and taking him to skies.
It is obvious that these sycophants are pampering Jagan for positions and posts or some other recognition.
If the flattery is within certain limits, it can be enjoyed, but if it crosses the limits so much so that it gives an opportunity to the opposition parties to target the leader, it is dangerous.
The latest episode of Srikalahasti MLA Biyyapu Madhusudhan Reddy going overboard to praise the chief minister in the state assembly.
The way he was singing paens for Jagan has evoked laughter in the assembly and even Speaker Tammineni Sitaram could not control himself for 10 minutes.
The other YSRC MLAs was surprised to see the eagerness of Madhusudhan Reddy to appease Jagan.
It's okay if he praised Jagan as a great leader. But he went a step ahead and described him as a "walking god."
He even compared him with Kamala Harris, ancient Greek rulers. Of course, Jagan did not get carried away by these praises and took them with a smile.
Not just in the assembly, Madhusudhan Reddy has been trying to get into the good books of Jagan in various other ways. Recently, he constructed a temple for Jagan's "Navaratnaalu" programme at Srikalahasti.
Maybe, he thought Jagan would be impressed by his loyalty to the party and give him a cabinet berth in the coming reshuffle.