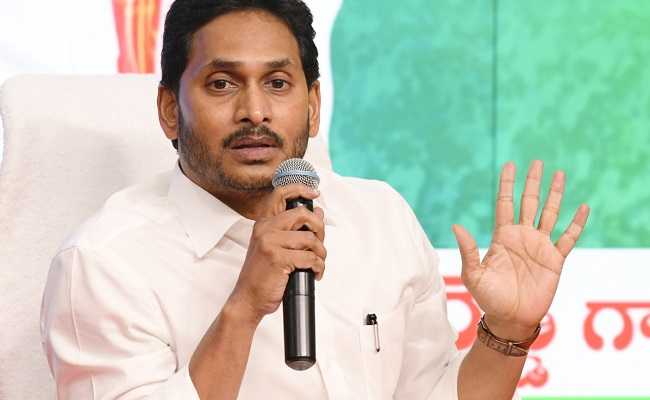 It has been just a month since YSR Congress party president and Andhra Pradesh chief minister reshuffled his cabinet inducting 14 new ministers.
Most of the ministers haven't even settled in their positions, let alone enjoying their newly-acquired status.
And now, Jagan has decided to push them to take up district-wise tours to campaign the welfare schemes being undertaken by the government for weaker sections and generate a goodwill among the SC, ST and BC communities towards the government.
Starting May 26, as many as 17 ministers belonging to weaker sections, will take up bus yatra in the name of "Social Justice Tour."
In the first phase, these ministers will have to tour Srikakulam, Anantapuram, Rajahmundry and Narsaraopet parliamentary constituencies.
The ministers have been entrusted with the responsibility of explaining to the weaker sections how much importance the government has been giving to the SC, ST and BC sections.
They would convince the people about the "social justice" being done by the government, apart from explaining the welfare and developmental programmes of the government extensively.
Apart from approaching the people directly, the ministers would also address a series of public meetings.
On May 26, they would hold a public meeting at Srikakulam or Vizianagaram. The following day, they would address another rally at Rajahmundry.
On May 28, they would address a public meeting at Narsaraopet of Palnadu district and from they would go to Anantapur to address the rally on May 29.
In the subsequent phases, the ministers would cover all key constituencies, where the YSRC is expected to fight a tough fight.
They would have to highlight the rule of Jagan and hence the meetings would be named as Jayaho Jagananna or Architect of Social Justice etc.
The chief minister wants that the party's vote bank among the weaker sectiosn would remain intact and people are convinced that they would get social justice only during his rule. The bus yatra would completely focus on attracting these sections, sources said.