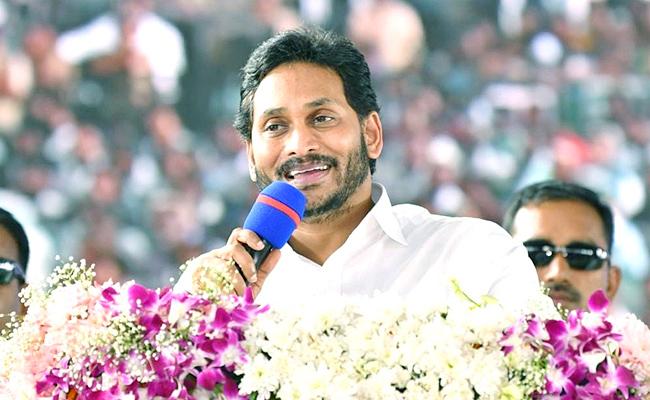 Andhra Pradesh Chief Minister Y.S. Jagan Mohan Reddy on Tuesday lashed out at actor-politician Pawan Kalyan, calling him a "wholesale package star".
He said the actor who was defeated in both the constituencies he contested in 2019 is now conducting stop-gap political meetings between his shooting schedules.
Calling the Jana Sena Party (JSP) leader a "foster son" of Telugu Desam Party (TDP) President and former Chief Minister N. Chandrababu Naidu, Jagan Mohan Reddy launched a scathing attack on both.
Addressing a public meeting at Nizampatnam in Bapatla district, he said that the TDP and the Jana Sena have no guts to contest all 175 seats independently but are trying to forge alliances for political survival.
He predicted that the TDP will not get even second place in the next elections.
The Chief Minister said that Naidu only knows about backstabbing, political alliances, conspiracies and gimmicks while his "foster son" Pawan Kalyan dances to his tunes parroting the septuagenarian's words and is willing to make new political alliances and grant divorces at will.
The TDP and the Jana Sena have no political credibility at all as Naidu remembers SCs, STs, BCs and minorities only at the time of elections while Pawan Kalyan plays second fiddle to Naidu as part of their political match fixing, he said sarcastically.
Aided by "friendly media", they are waging a war against the people and not against Jagan, he said, appealing to the people to be wary of "their cunning designs".
"The TDP chief never gets tired of claiming he made Prime Ministers and Presidents. But, when we think of his 14-year rule, not even a single welfare scheme comes to our mind. Instead, he is remembered only for his backstabbing and cheating nature," the Chief Minister remarked. How can people support such a person, he asked, observing that the efforts of Naidu to come out of the ventilator will not succeed.
Jagan Mohan Reddy said he never compromised on principles and policies in his 15-year long political career but the TDP entered into political wedlock with the BJP, the Congress, and the Communists conveniently divorcing its partners at will and pleasure for political gains while the "wholesale package star" is dancing to Naidu's tunes.
"As Opposition leader, I built my house at Tadepalli and as Chief Minister, I am living there. But Naidu built his palace at Jubilee Hills in Hyderabad when he was in power and is now living there after losing the elections. His foster son is also not willing to stay in the state. What good will they do to the people except pursuing the policy of loot, stash and devour?" he asked, urging the people to mark the difference between the YSRCP and the Opposition parties.
While Chandrababu Naidu has no concern even for those who died in stampedes in his public meetings held in narrow lanes, his foster son is happy with packages, the Chief Minister said, stating that both of them have become jealous of the government's welfare schemes. He said the government spent over Rs 2,10,000 crore in the last four years on a plethora of welfare schemes and fulfilled 98 per cent of its election promises.
"I am only depending on God, the good I have done and on your support while Naidu and his foster son are counting on their policy of loot, stash and devour aided by their friendly media, like the gang of robbers," he said, calling upon the people to become his soldiers and work for the victory of YSRCP in the next elections if they feel they are benefitted.