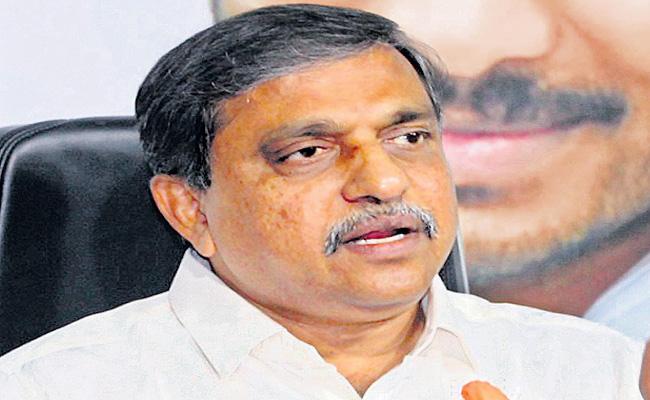 Sajjala Ramakrishna Reddy, the advisor to the government of Andhra Pradesh has opened up on the latest verdict by the Court directing the media not to publish the names mentioned in the most talked about FIR.
As a response to this, Sajjala Ramakrishna Reddy ahs called from a Press Meet and shared as below:
"The judiciary has been striving hard to protect media freedom but last night everything got reversed. An FIR got registered on Dammalapati based on certain information and it is creating a doubt that some of the strongest forces in the nation have collaborated for this.
As such, there is no situation where their reputation or image will get spoiled. It is just primary information. Courts used to be the pillar of strength for common man. Here, FIR was filed by an independent system, and that too with evidence. Instead of advising that an investigation should take place on such corruption, they ordered it should not come in the media right in the middle of the night.
It looks as if the powerful have one justice system and the commoners have another. The sanctity of the judiciary is coming under scanner. Even popular journalists like Rajdeep Sardesai have responded.
Instead of examining if something wrong happened, if you project it as a political malice, how should it be understood? Despite evidence being shown, if you declare it as a personal grudge then how?
Can courts investigate? Or will they say no? We asked for CBI enquiry, will you say no to that too? An advocate…prior to him one party worker…a case was filed on them citing evidence is there. Varla Ramaiah and Aalapati Rajendra Prasad went to Court today. The argument of the Government was not taken into count.
If you really believe Chief Minister YS Jagan Mohan Reddy is doing this to harass, you can order for CBI enquiry. Bonda Umamaheshwara Rao revealed yesterday evening itself that a verdict will come, how did he know? Suppressing the media is a bit of overaction. It is believed that this also involves the daughters of Supreme Court Judge. Should they not be investigated?
Our leader has been mentioning since long that insider trading is happening at Amaravati. They said they will investigate prior to elections…but people gave their verdict with 151 seats".