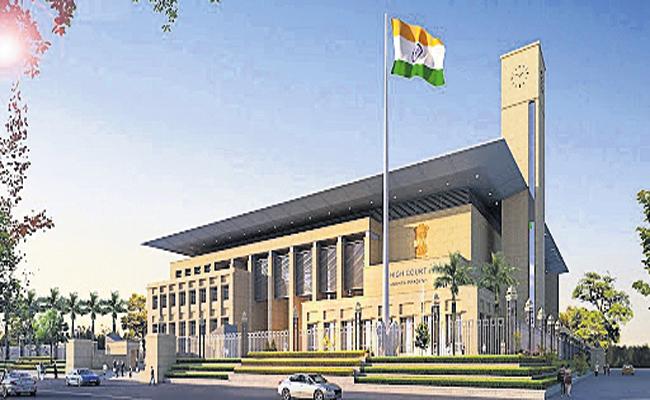 The injunction order issued by the Andhra Pradesh high court issued late on Tuesday night asking the media reporting the first information report filed by Andhra Pradesh ACB pertaining to alleged land scam in Amaravati has kicked up a wider debate in the media and legal fraternity.
Though the media has honoured the high court order and taken the news report off their digital, print and electronic forms, it has evoked sharp protests from national media and also from several legal experts.
Popular national website The Wire described it as a gag order that represents the circumscribing of free speech rights not envisaged by the constitution, though it announced that the published story was being dropped out of respect for the honourable high court.
The high court in its order noted the plea of the petitioner's counsel that the registration of the FIR in question was: "immediately projected over the social media and newspapers against the petitioner and also two daughters of a sitting Judge of the Hon'ble Supreme Court of India, amounting to scandalizing the authority with a mala fide intention, by way of media trial. In view of the said facts, prayer is made not to take any coercive steps on the basis of registration of FIR including investigation after filing of the writ petition and its publication in the print, electronic and social media."
While the former advocate general against whom the FIR was issued had every right to move the court seeking remedy and fight the legal battle with the ACB or the Jagan Mohan Reddy government, one wonders why the media should be faulted for reporting the same.
After all, it is just a FIR registered based on a complaint. Nowhere the media reports say the former AG or 11 others named in the FIR were guilty.
Several FIRs were filed against many prominent politicians, celebrities and big people, which were reported in the media. Even the FIR filed against Chandrababu Naidu or Jagan Mohan Reddy were reported in the media.
"That is considered as media trial, as they are not passing any judgements, but just reporting the development of the day. Why should the former AG attribute mala fide intention to the media? What is so blasphemous in the ACB press note that calls for a gag order from the court?" a legal expert asked.
Click Here for Latest Direct-to-OTT Releases (List Updates Daily)