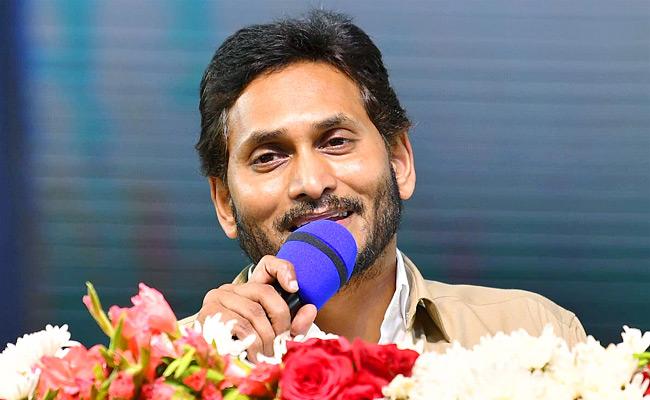 Slamming opposition Telugu Desam Party (TDP) leaders over their alleged involvement in various scams, Andhra Pradesh Chief Minister Y. S. Jagan Mohan Reddy on Friday said that his government is at war with scamsters.
"It is a war between the government that has been implementing welfare schemes without any bias and the Opposition that orchestrated the skill development scam, inner ring road scam, fiber grid scam and assigned land scam during its rule," he said.
Jagan Mohan Reddy remarked that it is a war between the government that gave 30,76,000 house site pattas to the weaker sections and the opposition party which opposed it and moved the courts citing demographic imbalance.
He also called it a war between the pro-poor Government and the capitalists and the war between the ruling party that wants the welfare schemes to continue and the opposition that wants to cheat the people after the elections.
The Chief Minister was addressing a public meeting before releasing Rs 275.93 crore towards the fifth tranche of YSR Vahana Mithra benefiting 2,75,931 auto, taxi, maxi cab drivers and MDU operators.
Affirming that 80 per cent of the DBT welfare amount was received by the SC, BC, ST and minority communities, he said that 83 per cent of the government jobs also went to them.
"While the TDP leaders looted the public money through scams and cheated all sections of society, the present government has taken the administration to the door step of the people delivering the welfare benefits in transparency through the dedicated volunteer system and the village and ward secretariats," said the Chief Minister, asking the people not to fall prey to the "misinformation of the TDP and its friendly media".
"I don't have the support of the media, foster son or gang of thieves. Plundering the state is not my policy. Don't be tempted by the offers of shallow promises by the opposition. Your vote for YSRCP will retain the pro-poor government," he said, adding that he has solely dependent on God and people's support.
The Chief Minister called upon the people to become his soldiers and bring the YSRCP to power again if they believed they were benefited from the welfare policies of the government.