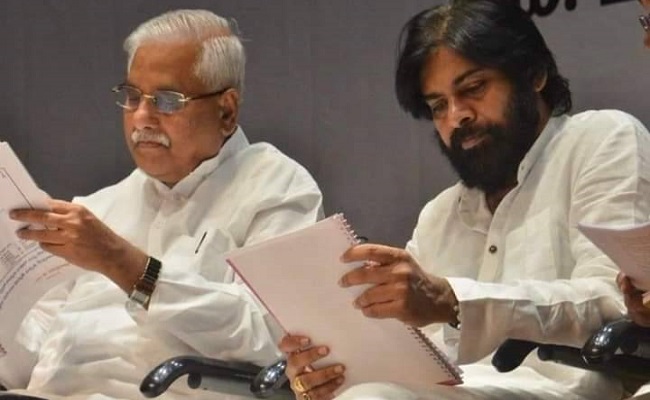 The poll results in five states are going to come out tomorrow. Most importantly, if the BJP wins as per exit poll surveys in Uttar Pradesh, then it is going to give bigger strength to the party nationwide.
As per the sources at the Center, there are some plans to wipe out the all time enemies of BJP in several states.
In this connection, a BJP source at the center says that their ally Pawan Kalyan may be offered a Rajya Sabha seat and an important portfolio in the Cabinet.
The source also continued saying that this may avoid the headache of Chandrababu Naidu to Pawan Kalyan who has been luring him to join hands with TDP.
It is an open secret that the ultimate motive of BJP is to wipe out Chandrababu's political image permanently.
The TDP died in Telangana and is weak in Andhra Pradesh. The party never won a single election without an ally.
Chandrababu has been trying to join hands with Pawan Kalyan as no choice left for him. But Pawan is on the side of BJP and not daring to mess up his relation with Narendra Modi like Chandrababu did.
Chandrababu also dreamt of using Pawan Kalyan as a bridge to regain the lost relation with BJP. Unfortunately all such attempts and conspiracies became futile.
Chandrababu has been dropping his net on Pawan Kalyan but the actor turned politician is wise enough in maintaining distance until this time.
Now, as per the reliable sources, BJP may come up with an interesting offer to Pawan Kalyan as said above, without asking for the merger of his party into BJP.
So, this is a bigger gesture of respect to Pawan Kalyan from the National Party when compared to that of Chiranjeevi's story of PRP merger into Congress.
We have to see if Pawan Kalyan accepts this offer wisely or gets into the trap of Chandrababu Naidu.