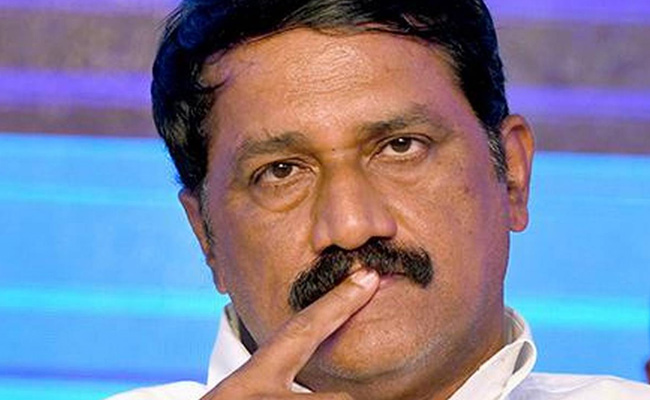 Former minister and senior Telugu Desam Party legislator from Visakhapanam (north) Ganta Srinivasa Rao has resigned from his assembly membership in protest against the Centre's decision to privatise the Visakhapatnam steel plant.
Though legislative assembly speaker Tammineni Sitaram is yet to accept his resignation, Ganta is firm on his decision as he thinks it is the only way he could sustain his political career.
He even announced that he would not contest the by-elections in his constituency whenever they are held.
Interestingly, Ganta wants to make use of this occasion to quit even the Telugu Desam Party so that he would sustain his political identity.
He has no takers in the YSR Congress party and he cannot join the Bharatiya Janata Party either, as it will defeat the very purpose of his fighting against the privatisation of steel plant.
So, Ganta thinks it is better to maintain a neutral stand. And he strongly believes that he would gain the public sympathy if he takes up the steel plant cause. Maybe, it would help him get the mileage by the next elections.
Speaking to a television channel, Ganta said there was no need for resigning from the assembly membership if he wants to get out of the TDP.
"If I have any issues with the party, I can straightaway meet Chandrababu Naidu and explain the situation and then, resign from the party. Nobody can stop me," he said, without elaborating whether he had any issues with the party or its leadership.