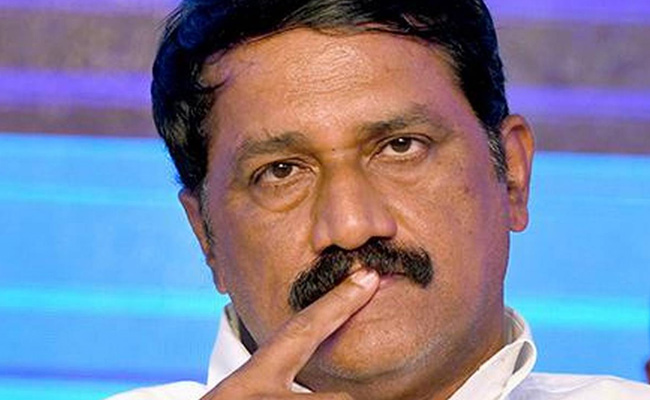 Former minister and senior TDP legislator from Visakhapatnam (north) Ganta Srinivasa Rao, who has been lying low since the party's debacle in the 2019 assembly elections, wants to hog the limelight again with the Centre's decision to privatise Visakhapatnam Steel Plant.
At a time when the political scenario in Visakhapatnam is hotting up following the Centre's decision, Ganta resigned from his assembly membership a week ago. But there was no response from the people, as his resignation letter was conditional.
So, on Friday, Ganta resigned from his assembly membership again in the Speaker's format. He said he had sent his resignation letter in the specific format as there was no response from Speaker Tammineni Sitaram.
"Yet, people are not believing him. When he came to the dharna site before the steel plant on Friday, there was absolutely no takers for him. He appears to have lost his glory altogether," an analyst said.
After a long time, Ganta also sported TDP scarf and sat with the TDP leaders at the fast unto death programme of TDP Vizag city unit president Pallam Srinivas. However, nobody bothered his presence there, sources said.