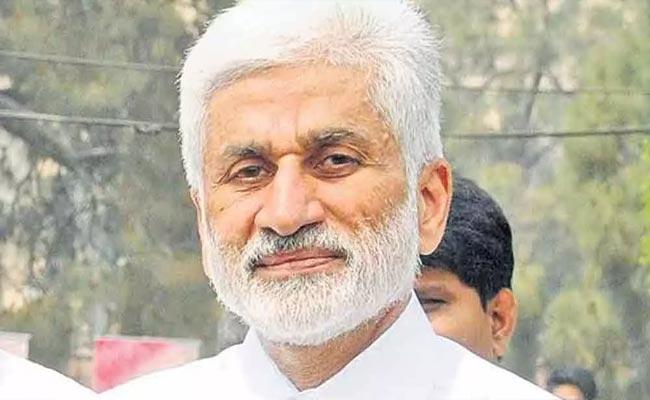 The agreement signed by close family of YSR Congress party general secretary and Rajya Sabha member V Vijay Sai Reddy for the development of prime land in Visakhapatnam worth over Rs 2,000 crore has given a new weapon to the opposition parties.
The development agreement was signed in June 2021 by the Daspalla royal family of Odisha with Assure Estates Developers LLP, in which Sai Reddy's daughter and son-in-law are the directors.
The Daspalla lands, which were till then in the prohibited list of the government due to the legal dispute, were removed from the list soon after the agreement.
A memo issued by the Jagan government on September 27 removing the Daspalla lands from the prohibitory list and returning the same to Daspallas triggered the row. The Opposition parties and social activists are demanding a CBI probe into the whole episode.
They alleged that the Jagan government had deliberately not presented a factual position in the courts, and intentionally delayed filing responses, which led to the Daspalla family reclaiming the lands.
"The government should order an investigation into this, preferably by an external investigating agency like the CBI, so that all the relevant facts may come to light without delay," retired IAS officer E A S Sarma said in the letter written to the chief secretary a couple of days ago.
Both Sai Reddy and the Daspalla family rejected the demand, saying that the lands belonged to Rani Kamala Devi of Daspalla royal family.
"The Daspalla family members entered into development agreements with Assure Developers LLP to develop the Daspalla Lands. The agreement with Assure developers is purely at our will and based only on commercial consideration and without any pressure, coercion or threat," the erstwhile royals said in a statement.
Sai Reddy, without referring to the development agreement, said the government had removed the lands from the prohibited list only based on the Supreme Court judgement passed during the previous TDP government's tenure.
The YSRCP leader also said that the lands were acquired after compensation was paid for it and neither he nor the government is involved in any wrongdoing.