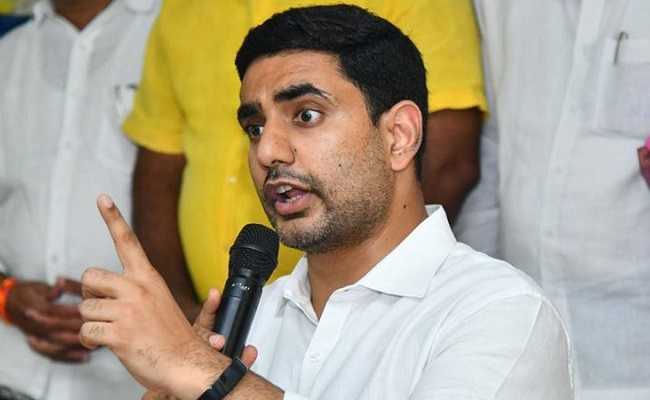 Ending the 10-day-long suspense, the Andhra Pradesh police on Monday at last gave permission to the commencement of padayatra of Telugu Desam Party general secretary Nara Lokesh with effect from January 27.
To begin with, the Chittoor police gave the permission to Lokesh to begin his padayatra from Kuppam town, the native assembly constituency of his father and TDP president N Chandrababu Naidu.
The 4,000 km long padayatra would continue for 400 days and end up at Ichapuram in Srikakulam district.
While granting permission, Chittoor superintendent of police Y Rishant Reddy, however, said it was subject to certain conditions.
He said Lokesh should strictly follow the restrictions imposed under the latest GO and should not make any provocative comments against the government or anybody.
"If he violates any of these conditions, the police would take stringent action as per the law," the SP said.
Though the police have given permission to the padayatra, it is not easy task for Lokesh to brave the conditions because the police did not explicitly mention what the provocative comments would mean and they have kept the options open.
If Lokesh makes any strong comments against chief minister Y S Jagan Mohan Reddy or his government, the local YSR Congress party leaders could complain and the police have the liberty to stall the padayatra.
But Lokesh cannot do a silent march. He has to criticise the government at every meeting and might even make strong comments against the local MLAs or leaders. Then, the police had every chance to take action against him, including taking him into custody.
But at least for now, the TDP leaders are in a jubilant mood as they have started making preparations for the padayatra.
Watch out for more developments on this front!