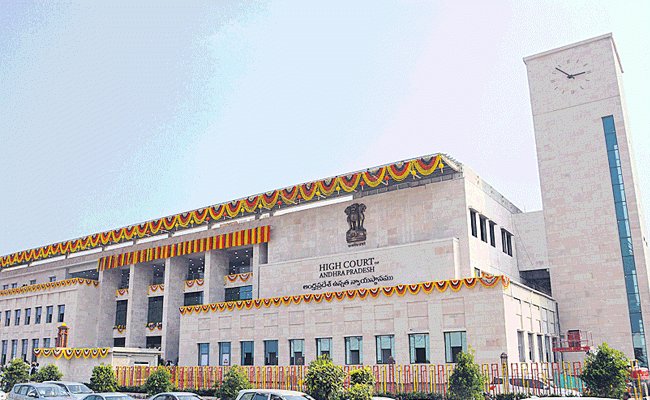 The Andhra Pradesh high court on Monday issued certain guidelines to look into the complaints made against any judicial officer in the state by any individual or persons.
In a notification, state high court registrar (recruitment and vigilance) declared that any complaint making allegations against members of the subordinate judiciary in the State should not be entertained and no action should be taken thereon, unless it is accompanied by a duly sworn affidavit and/or verifiable material to substantiate the allegations made therein.
The notification further said if the complaint is received without name and signature, sworn affidavit or verifiable material, the complaint may be lodged without taking any steps thereon.
However, the Chief Justice may direct discreet enquiry or preliminary enquiry in respect of any complaint, if the same is found expedient in the interest of the Institution.
"After enquiry, if the complaint is found to be vexatious and on failure to prove the allegations, the complainant may be ordered to pay costs," the notification said.
These additional guidelines were issued while implementing the guidelines issued by the Government of India in 2014 and 2017, in connection with the complaints received against the judicial officers of all cadres. These guidelines indicate the pre-requirements of filing complaints against the Subordinate Judiciary in the State of Andhra Pradesh.
The Supreme Court directed that the procedure be followed uniformly by all the High Courts. The guidelines along with the guidelines framed by the combined high court were communicated to all the judges and judicial officers of all cadres in AP on June 19, 2017.
It is pretty evident that the fresh guidelines were issued in the wake of YSRC president Y S Jagan Mohan Reddy's complaint to Supreme Court chief justice S A Bobde early this month against senior SC judge N V Ramana and a few high court judges.
Apparently, the HC sensed that there could be a flood of complaints from various sections against judges and so, it sought to impose certain restrictions.
Click Here for Latest Direct-to-OTT Releases (List Updates Daily)