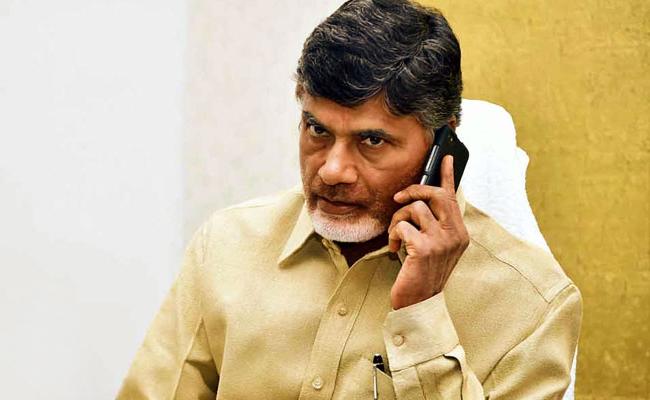 As soon as the news that the Governor has signed on the three-capital file, Chandrababu Naidu has become grief struck.
He lamented as if the gross injustice done to the entire Telugu state, when the people of Rayalaseema and Uttarandhra are celebrating the decision of the Governor.
On the other hand a social media post has started circulating since last evening.
The text went like this- "Chandrababu and 20 MLAs are going to resign all at a time as a protest against the three-capital scenario. They are going to submit resignation letters to the Governor on Saturday. Chandrababu is about to call all his MLAs shortly".
As per sources, this social media post has brought tremors for many MLAs. Gadde Rama Maohana Rao of Vijayawada East didn't respond to this idea of resignation. Repalle MLA was silent on this.
Sources also say 'Ganta Srinivas Rao has switched off his mobile. Kesineni Nani has maintained distance from the media'.
Knowing about this post, as per a hearsay, Chandrababu made it clear to all of his MLAs that he is not in any mood to proceed with resignations and the post was a hoax.
Chandrababu cannot dare to resign at this moment, because he knows that will be suicidal for TDP at this juncture.
Resigning and calling for re-election will put an end to TDP. Above all, it is known to everyone that he is more attached to his seat and so cannot sacrifice that for his ideology.
Right now the Speaker is very active. He will immediately accept the resignations of MLAs. Same is the case with BJP ruled Center. If the TDP MPs submit resignation, that will be accepted without any waiting.
Kodali Nani also challenged Chandrababu if he has the guts to resign along with his MLAs and vie for re-election. As usual, Chandrababu is not responding to this challenge.
Click Here for Latest Direct-to-OTT Releases (List Updates Daily)