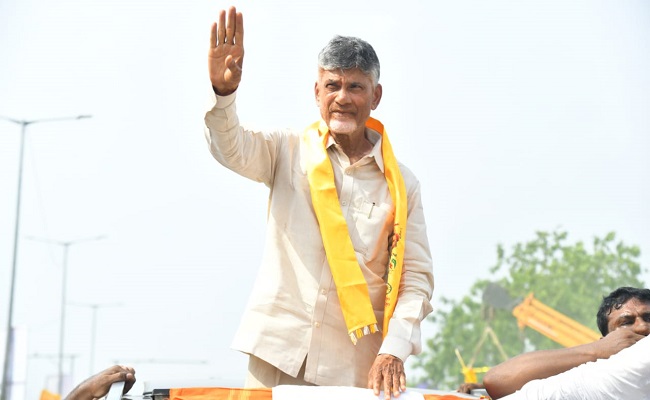 Chandrababu Naidu is known for exhibiting the artificial boldness when it comes to throwing challenges to the opponents. But he is forgetting that he is giving a wrong impression by exposing his weak mind as per the psychologists.
He keeps on saying a line 'evvariki bhayapadanu' (I am not afraid of anyone).
A renowned psychologist says that this is a kind of defensive mechanism to pat oneself to overcome the fear. In other words, only the ones who are actually afraid say this line frequently.
The experts who observe him closely say that he is suffering from three things- fear, anxiety and suspicion.
His state of mind comes under a kind of anxiety neurosis, the experts say.
He is frequently saying the same line- "I came to eradicate anarchy in the state. I am not afraid of anyone. Come on Jagan Reddy. It is an open challenge".
Repeating this line again and again speaks about his obsessive compulsion and forgetfulness as per medical experts.
Pyschiatrists suggest a long term treatment for his illness due to the fear of upcming general elections.
In fact, he lost grip on his Kuppam constituency for the first time in his decades of political career much to the shock of everyone, which was evident during the local body elections. He also wept in a press meet just after the announcement of that result.
What happens if the same result repeats for the Assembly seat as well is the fear that has been clouding his mind these days.