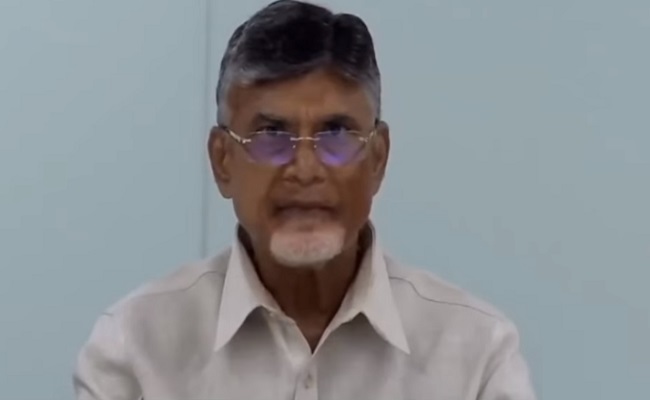 The counter-affidavit filed by the Central government in Andhra Pradesh high court on Thursday, stating that the location of the state capital was entirely the state's prerogative and the Centre has no role whatsoever in it, has left TDP president and former CM N Chandrababu Naidu crestfallen.
On Friday, Naidu desperately tried to argue that the Centre definitely has a role to play in the location of the capital city of the state and that it cannot abdicate its responsibility.
Naidu said the Central government had a responsibility to intervene and stop the shifting of the capital from Amaravati to Visakhapatnam in the larger interests of the people of the state.
"When the Jagan government sought to cancel the power purchase agreements (PPAs) with solar power generators, the Government of India interfered as the energy falls in the concurrent list. In the same manner, it can intervene in the state capital issue, too," Naidu argued.
He pointed out that in respect of Amaravati also, similar MoUs were signed with farmers to take 33,000 acres.
"If they were made to suffer now, it would lead to a trust deficit and no farmer would come forward to give land to any future project in the entire country in future," he warned.
The TDP chief said chief minister Y S Jagan Mohan Reddy would be able to achieve true decentralised development in all the three regions in Andhra Pradesh only with the help of a centrally located capital city like Amaravati.
"The chief minister should explain to the people why he has so much hatred towards the present state capital that he is viciously bent upon destroying an excellent project. The YSRC government's actions would only push the State into darkness and destroy the opportunities of future generations," Naidu said.