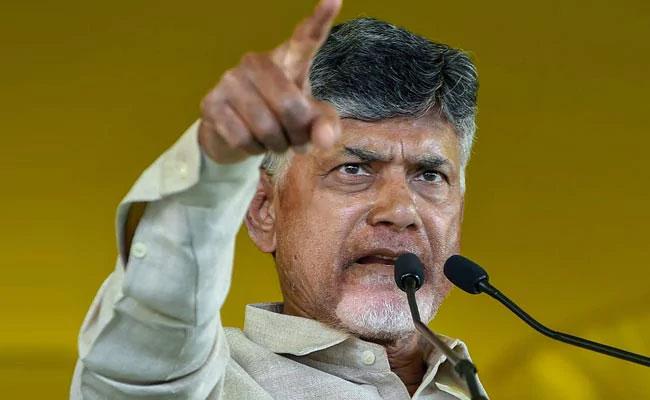 The loss of Bharatiya Janata Party in West Bengal with a huge margin, its inability to make a mark in Southern states like Tamil Nadu and Kerala and the fall in its victory margin in Assam has indicated that the BJP is not invincible and the people are by and large unhappy over the Narendra Modi government.
Particularly, the stupendous victory of Mamata Banerjee-led Trinamul Congress in West Bengal and the massive victory of Dravida Munnetra Kazhagam led by M K Stalin in Tamil Nadu has led to the political analysts making predictions about the possible emergence of a federal front once again in the coming months.
Since the Congress party has failed to make any impact as a national party across the country, it is now being treated as nothing more than a regional party confined to a few states. So, it may also have to be a partner in the federal front, if not as a big brother.
Now, the man in confusion is Telugu Desam Party president N Chandrababu Naidu. Before 2019 general elections, Naidu pulled his TDP out of the BJP-led NDA government and led an attack on Modi and his government.
He ran from pillar to post to stitch up a grand alliance with the Congress and other anti-BJP forces, but it did not materialise and the BJP returned to power with massive mandate. The grand alliance plan fizzled out as fast as it began, leaving Naidu in a quandary.
A few months after the defeat of the TDP in the elections, Naidu started taking a U-turn and expressed regrets over severing ties with the BJP. He gradually began showering praises on Narendra Modi and his dynamic leadership.
He even wrote several letters to Modi on various issues. He regularly tweeted extending wishes to Modi and Amit Shah on their birthdays and on other occasions.
Though there was not much response from the BJP bosses, Naidu remained hopeful that the BJP might take the TDP back into its fold in the coming days.
Now with the BJP showing signs of collapsing in different parts of the country, Naidu is once again in a state of confusion.
While he is not certain about the TDP going back into the NDA fold, he is also not being welcomed by his erstwhile grand alliance partners.
Yet, known for his political gimmicks, Naidu tried to get into the good books of Mamata, Stalin and even CPI (M) veteran of Kerala Pinarayi Vijayan by quickly extending his greetings on their victory in the respective state assembly elections.
If the federal front really takes shape in the next couple of years, one wonders whether Naidu would be part of it at all, because of his inconsistent stand towards the BJP!
Click Here for Latest Direct-to-OTT Releases (List Updates Daily)