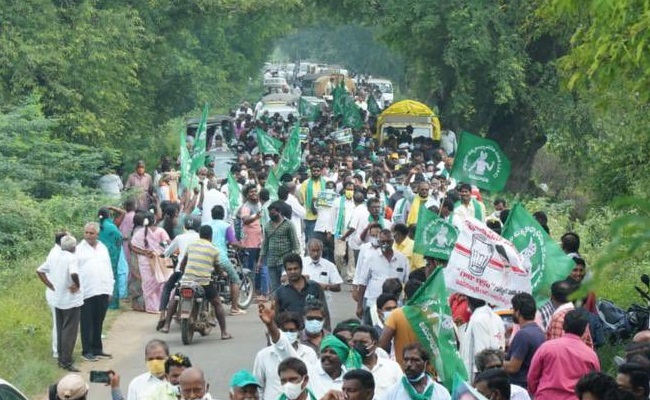 Within no time the news regarding the repeal of the three-capital bill has seen light, the Amaravathi supporters reacted with delight and distributed sweets among themselves. They thought that the government had come down heeding to their demands with the long march.
The Amaravathi JAC also demanded the government to start the development activities soon in the city. They also announced that their movement is not going to stop until the government announces Amaravathi as the only capital.
Raghu Rama Krishna Raju also came in front of the camera to state that it is the victory of Amaravati farmers. The pro-TDP media also went jubilant and started rolling the stories that the government repealed the bill with the warning of Amit Shah.
But as soon as YS Jagan Mohan Reddy completed his speech in the Assembly everything went upside down. The situation has come to point zero.
The Chief Minister clearly implied that the government is not withdrawing the idea of three capitals. The repeal of the present three-capital bill is only to re-appeal after correcting the legal flaws.
With this, the festival mood among the Amaravathi supporters disappeared.