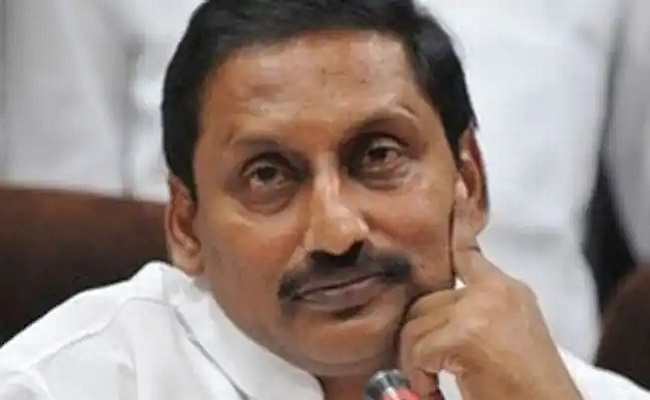 Former chief minister of combined Andhra Pradesh N Kiran Kumar Reddy on Friday admitted that his apprehensions over the bifurcation of combined state were proved wrong and said he was happy that the people of both the states were living in harmony.
Kiran, who took part in the television talk show "Unstoppable with NBK" hosted by senior hero Nandamuri Balakrishna on "Aha" OTT platform, said he was very much anguished at the time of bifurcation of the united AP state.
"I felt that if there was a division, the Telugu people would be divided and it would affect both the regions adversely. Since there are close relations between the people of Andhra and Telangana, the division would not augur well for them," he said.
He said he strongly felt that the Telugu people should remain united and it would give a strength for the state at the Centre.
"But bifurcation had happened and the people in both the sides are happy. We may feel hurt and unhappy, but we should forget everything over a period of time," he said.
He said he too had overcome the pangs of bifurcation and was now happily settled in Hyderabad.
"I am back to my routine life. I never felt that I do not belong to Hyderabad. But I am happy that the people of both the states continue to be life siblings. I wish both the states prosper," he said.
On three capitals plan, the former CM said it was not a correct decision.
"All the three wings – executive, judiciary and legislature should be at one place, as their functioning is complimentary. The executive has to attend judicial issues and legislative affairs. The legislature has connections with executive and judiciary. Officials cannot go from place to place if they are different locations," he said.