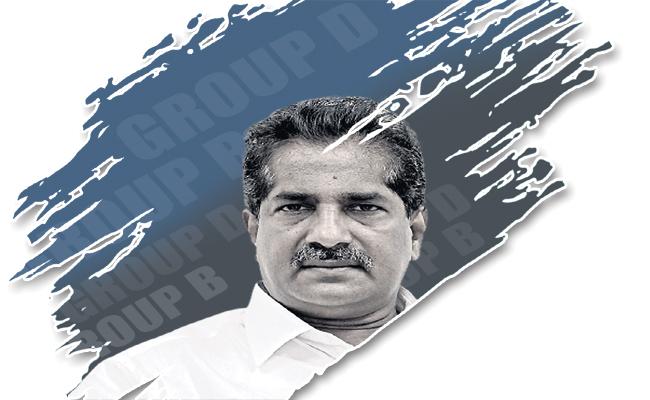 The TDP leaders have been making hue and cry over the arrest of former APNGOs leader and MLC P Ashok Babu by the CBCID police.
TDP chief Chandrababu Naidu and his son Nara Lokesh condemned the arrest and accused chief minister Y S Jagan Mohan Reddy of continuing political vendetta.
It is alleged that Ashok Babu had used a fake degree certificate in the commercial taxes department, where he worked before his retirement.
During the AP bifurcation, he led the agitation against bifurcation supported by then chief minister N Kiran Kumar Reddy.
However, after bifurcation, Ashok Babu became a trusted loyalist to Chandrababu Naidu and subsequently became MLC after his retirement.
The officials found that Ashok Babu had studied only upto Intermediate but got promotion in the commercial taxes department by producing a fake degree certificate.
TDP leader and former minister Devineni Uma led his party men to visit the CID office in Guntur where Ashok Babu was lodged.
However, the police did not allow any of them to gather near the CID office and arrested everyone.
The TDP leaders while condemning the arrest, have alleged that the police were using third degree methods on Ashok Babu to make him accept the crime.
But the police said that he was arrested on the charge of fake degree and refuted the charge of using third degree methods on him.