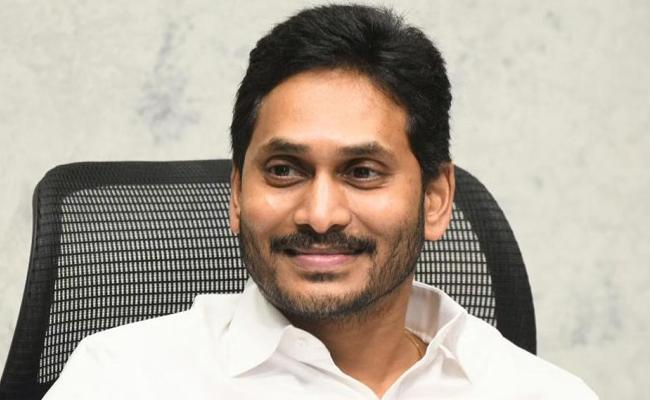 The Andhra Pradesh Cabinet on Wednesday decided to constitute 12th Pay Revision Commission (PRC) and implement the AP Guaranteed Pension scheme (GPS) for the government employees, replacing the Contributory Pension Scheme CPS.
The Cabinet also decided to regularise the services of contract employees who had completed five years of service as on June 2, 2014, the date of bifurcation. With this decision, services of 10,117 contract employees would be regularised.
The key decisions were taken at the Cabinet meeting presided over by Chief Minister Y.S. Jagan Mohan Reddy.
The Cabinet also decided to enhance HRA from 12 to 16 per cent for government employees working in district headquarters and increase the DA by 2.73 per cent. Arrears would be paid from January 1, 2022. This would impose an additional financial burden of Rs 200 crore every month on the state exchequer.
The GPS envisages payment of 50 per cent of the last month's salary as pension to the retired employees.
While the employees and government would pay 10 per cent each towards contribution for this, the retired employees would also get Dearness Relief (DR) twice in a year based on Central Government's DA.
The Cabinet sanctioned 6,840 new posts in various departments including 3,920 vacancies in the police battalions, 116 posts in the RIMS, Kadapa, 11 posts in the Government Hospital for Mental Care at Visakhapatnam, 23 posts for upgrading the Sitanagaram PHC in Rajanagaram Assembly constituency, 41 medical specialists for the kidney research center at Palasa, 476 night watchmen posts in Government junior colleges, 65 posts in Fisheries University at Narsapuram, and 75 posts for Fisheries Science college.
It has also approved the government's decision to abolish Vidya Vidhan Parishath and treat its 14, 653 employees as government employees who would be shifted to Directorate of Secondary Health. The Cabinet also sanctioned 2,118 posts for the new medical colleges.
The Cabinet has also decided to establish two junior colleges in every Mandal, one for girls and the second to cater to co-educational needs. With the aim of improving English communication skills of the students, the Cabinet has decided to impart training to students of classes from 3 to 9 and hold 3 preparatory examinations to help them face TOEFL. If necessary, teachers would be sent to the US for special training.
The Cabinet also gave its nod to go ahead with the disbursal of Amma Vodi funds to the beneficiaries on June 28 and distribute Jagananna Vidya Kanuka Kits on June 12 besides ratifying the proposal to felicitate meritorious students of class 10 with Jagananna Animuthyalu awards.
It approved a proposal to allot 28.35 acres of land on lease for 99 years to the Chittoor Dairy to benefit dairy farmers in the cooperative sector, It has also authorised the APFSL to acquire loans to the tune of Rs.445 crore to expand 5G broadband services in the rural areas.