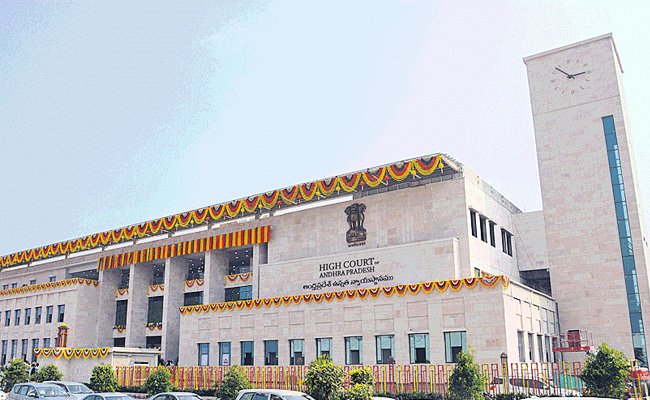 It appears the case pertaining to shifting of administrative capital from Amaravati to Visakhapatnam has come back to square one.
The three-member division bench of the Andhra Pradesh high court comprising chief justice A K Goswami, Justice Joymalya Bagchi and Justice Jayasurya decided that it would conduct fresh hearing on all the petitions filed by the farmers of Amaravati and the counter-affidavits filed by the state government.
It would mean all the hearings of the previous bench headed by former chief justice J K Maheshwari would become infructuous.
The previous bench was hearing the petitions against the two contentious bills – one on formation of three capitals and other on the abolition of AP Capital Region Development Authority.
The hearings have ended abruptly with the transfer of Justice Maheshwari to Sikkim.
Normally, the arguments of both the sides would have been recorded by the court and the fresh bench should go through the records before continuing the hearings.
But the new bench decided to hear the case afresh starting from May 3. It is most likely to be physical hearing. So, it is unlikely that the issue would be settled for another three or four months.
The advocate general requested that the cases be heard at the earliest, so that the government could have a smooth administration.
At the same time, the advocates arguing on behalf of the farmers appealed that a fair trial be conducted in the case, so that justice would be done to the farmers.
So, it is going to be a long wait for the three capitals!