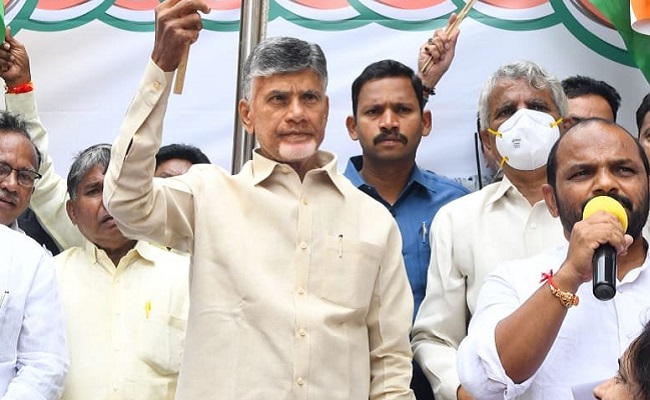 TDP supremo N Chandrababu Naidu had come forward with a new vision this time.
He is known for his vision 2020, which he rolled out in 1996-97 for the first time. He spoke about his vision 2020 every year on every occasion.
The vision 2020 had become synonym to Chandrababu Naidu's policies for all these years. But, when the actual 2020 turned up, it had become the worst-ever year for the world in the recent past.
People were locked in their homes for months together with Covid 19. Several people died across the world.
Life had come to a standstill with all sectors remained closed for months together.
The students had no classes and no examinations. They were passed just like that based on their previous performance.
The Covid 19 passed out students (2020-21) are rejected at every interview now and are not given jobs easily.
While Naidu's vision 2020 turned up like this, he had now come up with one more vision. It is vision 2050, which is 28 years away.
He unveiled this vision at the Independent Day celebrations at his party office at Mangalagiri on Monday.
In his new vision, Chandrababu Naidu wants focus on youth, farmers, health, education, agriculture, women empowerment, inter-linking of rivers and many more.
With the experience of his vision 2020, it is to be seen what would the 2047 give the world!