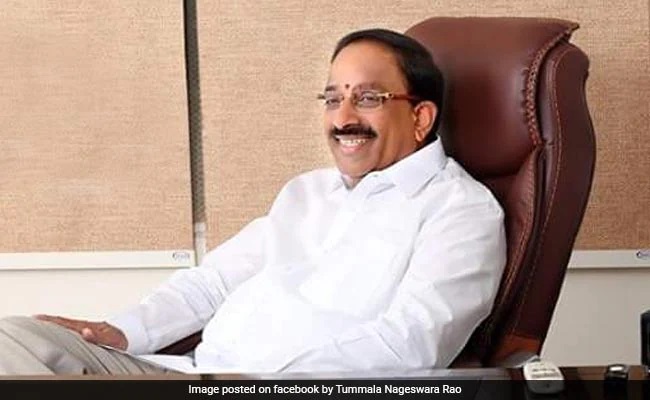 A day after Munugode MLA Komatireddy Rajagopal Reddy shocked the Congress party in Telangana by announcing his resignation from the party and the assembly membership, former minister Tummala Nageshwar Rao hinted at dropping a bombshell on the Telangana Rashtra Samithi leadership.
On Wednesday, Tummala told the party workers that there could be thunderbolts anytime in the state and all of them should be prepared for the same.
"The bombshell may be dropped anytime. Let us all get ready to face the consequences," he said.
Tummala has been sulking for quite some time and keeping away from the TRS activities for quite some time.
He was conspicuous by his absence during the visit of TRS president and chief minister K Chandrasekhar Rao to the flood-affected areas of Bhadrachalam recently.
He said when he was a minister in the past, he focussed mostly on the development, but could not be in touch with the followers regularly.
"Now, I am focussing completely on Palair constituency and if the workers bless me, I can complete the unfinished agenda," he said.
By saying that there might be thunderbolts any time, Tummala is said to have hinted at quitting the TRS. For quite some time, there has been a talk that he might join the BJP. The top BJP leadership is learnt to be in touch with him in the recent past.
If Tummala joins the BJP, it will be a big boost to the saffron party, which is relatively weaker in Khammam district. It will have a major impact on the neighbouring districts as well, sources said.