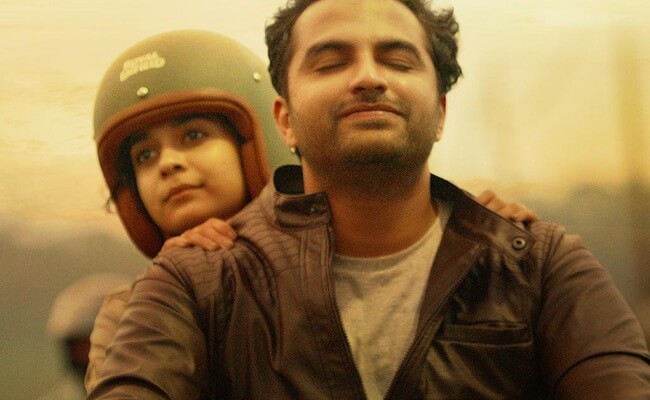 Movie: Ori Devuda
Rating: 2.5/5
Banner: PVP Cinema
Cast: Vishwak Sen, Mithila Palkar, Asha Bhat, Venkatesh Daggubati, Rahul Ramakrishna, and others
Music: Leon James
Dialogues: Tharun Bhascker
Editor: Vijay Mukthavarapu
Cinematography: Vidhu Ayyana
Producers: Prasad V Potluri
Director: Ashwath Marimuthu
Release Date: October 21, 2022
Senior actor Venkatesh sharing screen space with young actor Vishwak Sen created an interest. "Ori Devuda" remained in the news with its aggressive promotions.
Let's find out its merits and demerits.
Story:
Arjun (Vishwak Sen) marries his best friend Anu (Mithila Palkar). He quickly finds work in his father-in-law's company. Within a year, he realizes his married life has turned into a nightmare.
He aspires to be an actor, and a chance meeting with Meera (Asha Bhat), a former classmate who is now an assistant director, complicates his life. He decides to divorce Anu.
On the same day, the almighty (Venkatesh) grants him a second chance in life to reset his life.
Will he pick Anu or Meera?
Artistes' Performances:
Vishwak Sen plays a role that complements his demeanour. As a young man who is unsure about life and love, he gives a good performance. In the second half, he has the opportunity to perform some emotional sequences, which he does admirably.
Mithila Palkar, making her Telugu debut, is a good fit for the part. However, the chemistry between Vishwak Sen and Mithila is uninspiring. Asha Bhat, a newcomer, lacks the necessary vigour.
Venkatesh Daggubati exudes dignity in the role of God. He appears to have finished his part in one or two days, as God sits in a room and does not go outside. It is only a brief appearance.
Rahul Ramakrishna works well as Saha Devudu. Venkatesh Kakamunu, who plays Vishwak Sen's friend, provides some comic relief.
Technical Excellence:
All the technicians have done an adequate job. The "Avunanava" song is the best among the music tracks. The cinematography is decent. Tharun Bhaskar's dialogues are to the point.
Highlights:
The storyline
The pre-interval episodes
Drawback:
Running on expected lines
Forced emotional sequences
Uneven second half
Analysis
Vishwak Sen and Venkatesh collaborated on "Ori Devuda." Stories about the Almighty appearing on Earth and assisting the protagonist are not new, as many films with similar themes have been released. "Ori Devuda" does, however, have an intriguing premise.
The idea of the Almighty granting the protagonist a wish to reset his life is exciting, as is the hero resuming his romantic journey. This concept allows the director to present two distinct love stories within the confines of the same setting.
No wonder the beginning portions, especially the married life of Vishwak Sen and Mithila Palker and his chance meeting with Asha Bhat, have generated interest. They go with the natural flow.
The reset sequences, on the other hand, lack the same energy. In fact, the later sections suffer from predictability. Instead of telling a novel story, the film focuses on the hero's realization of his true love for his wife. Many films have featured the hero discovering his true love when the heroine becomes engaged to someone else.
The hero in this story also realizes his true feelings when she gets engaged. So we all know how this story will end.
Despite promising something new at the interval bang, we get to see the formulaic trajectory.
Except for one or two scenes, such as Murali Sharma revealing his flashback episode, all other sequences appear forced.
In addition, the second heroine, Asha Bhat, is not a stunning beauty. When the hero needs to be distracted after seeing his crush, the filmmakers should have cast a more attractive actress. And the sequences involving God required more care. Those scenes give the impression of hurried filming.
"Ori Devuda" has an intriguing premise, but the screenplay, particularly the second half, lacks vigour. Such films should have more fun and better romantic scenes. It should have infused more fresh situations. Overall, it's a passable rom-com.
Bottom line: So So