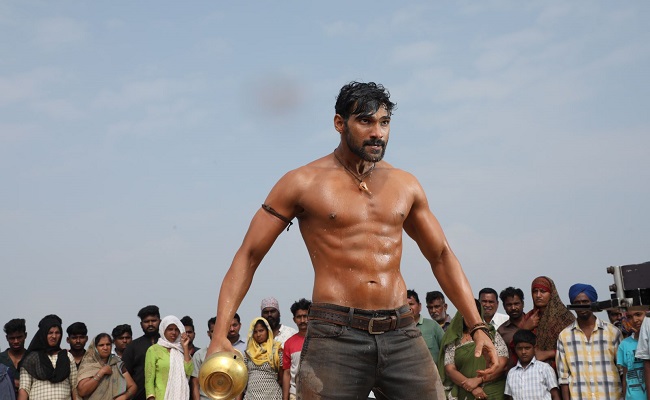 Movie: Chatrapathi
Rating: 2/5
Cast: Sai Sreenivas Bellamkonda, Nushrratt Bharuccha, Bhagyashree, Sharad Kelkar, Karan Singh Chhabra
Story: V. Vijayendra Prasad
Director: V.V. Vinayak
Release Date: 12th May, 2023
Language: Hindi
Chatrapathi, which marks the Bollywood debut of Sreenivas Bellamkonda, is a movie that reeks of unoriginality. It's not just because it is a remake of S.S. Rajamouli's Telugu film of the same name from 2005.
The stale screenplay by A. Mahadev and Director V.V. Vinayak's uninspired approach leave the viewers with a feeling of having been there and seen that numerous times before.
The original Chatrapathi worked because of Rajamouli's flamboyant vision, but this remake is not among his best work.
In the film industry, once a filmmaker starts ruling the box office, producers take out even his old works and try to resell them to the gullible audience. So, even when Chatrapathi's Hindi dub is easily available on the internet, the makers have remade the 2005 film in 2023 with no re-imagination at play. The time lag shows on the screen, and the product feels dated, like a dubbed version.
There is a lot in the original that can generate a melodramatic swell, like the Nirupa Roy-kind of mother, the selfless brother doting over his cunning step-sibling, and the pain of migrants. But the facile treatment of the subject leaves us dry. There is a lot of sound and fury, and the violence gets hideous, but the action choreography lacks the emotional hook to keep us invested.
The camera keeps searching for the cleavage when it's not focusing on biceps and snarling faces. Every emotion in this film is an 'item,' and one can easily predict the loop of action, dialogue, and song sequences.
Actor Bellamkonda Sai Sreenivas lacks the charismatic screen presence of Prabhas to make us forget the gaps in screenwriting and root for Shiva's rise against odds. He growls well, but that's about it.
The spunky Nushrratt Bharuccha has been roped in for three songs and perhaps two-and-a-half scenes. Similarly, Sharad Kelkar as the villain deserved more space and scenery to chew. Bhagyashri hardly looks the part as the hapless mother and makes us cringe with her inability to see the obvious.
The film, lacking an engaging story or interesting characters, is reduced to an outdated actioner.