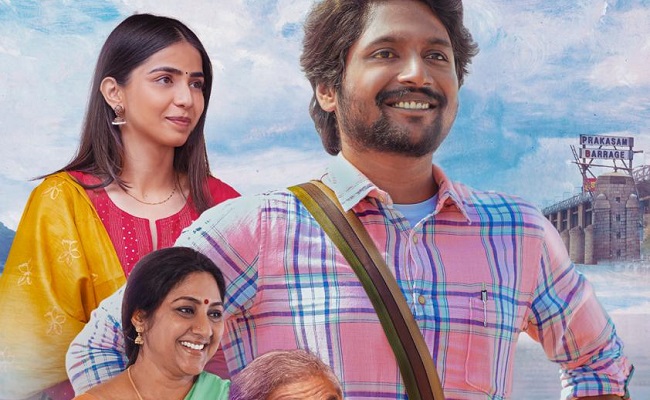 Filmmakers of late are not keen on early premieres as the negative talk will affect the fate of the films.
However, the makers of Writer Padmabhushan announce to hold premiere shows for six days starting today in different cities in AP and TS.
Seems like they are quite assured of the outcome of the movie starring Suhas and was directed by Shanmukha Prashanth.
It will start from Suhas' hometown of Vijayawada. The team will be visiting the colonies and interacting with the families. Guntur, Bhimavaram, Kakinada, Vizag, and Hyderabad are the next destinations.
On the very same day of meeting the people in the apartments, the screening of the movie will be held at the nearby theatre.
Their intention is to spread positive talk before the release and draw the attention of the family audience, given Writer Padmabhushan is a perfect family entertainer.
In fact, the theatrical trailer suggested the movie is going to be a wholesome entertainer, and the video got a tremendous response.
The movie produced by Lahari Films and Chai Bisket Films will arrive in cinemas in a week on February 3rd.
Geetha Film Distribution who last distributed the blockbuster Kantara will be releasing Writer Padmabhushan in Telugu states.