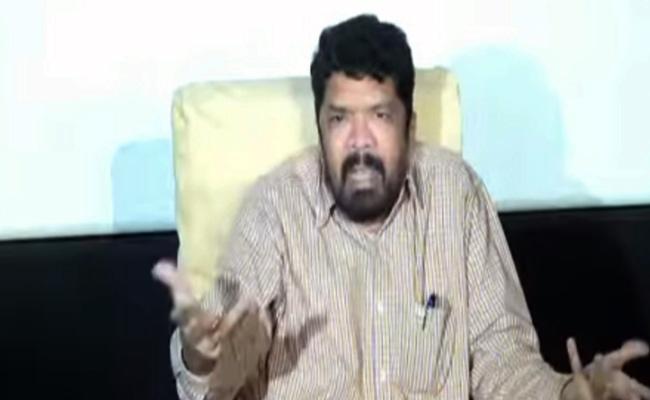 Posani Krishna Murali in a Press Meet today openly addressed something that was just making rounds as a gossip all these years.
As a response to Pawan Kalyan's speech against YSRCP government and calling a Minister 'a sannasi', Posani Krishna Murali gave a task to Pawan Kalyan.
"You say that you respect women a lot through your dialogues in films. We have a task for you. Please do it.
There is a girl who came to the Telugu Film Industry from Punjab with lots of dreams. She wanted to become a heroine. A big guy in the industry promised her a career, a new life, spent time with her and also made her pregnant.
The girl realized that she was betrayed. When asked for justice, the guy told her to get aborted and keep silent. He also warned her of serious consequences if she opens her mouth in front of the media.
Her family members cried a lot. He silenced them with warnings and some money. He forcibly made her get aborted. Her family members are afraid of opening their mouths.
The girl lost everything she wanted to have in her life. She is spending time with no opportunities from the film industry. She spoiled her health as well.
So, as a Power Star you please come forward and help her. Stand beside her. I don't tell her name in public but will tell you personally. I will also tell the name of that betrayer.
Do you have the guts to demand a CBI enquiry on her betrayal? If you do that I will build a temple for you and do bhajan.
If you cannot come forward to solve this case, you have no moral right to talk about Ministers and YS Jagan Mohan Reddy".
Click Here for Latest Direct-to-OTT Releases (List Updates Daily)