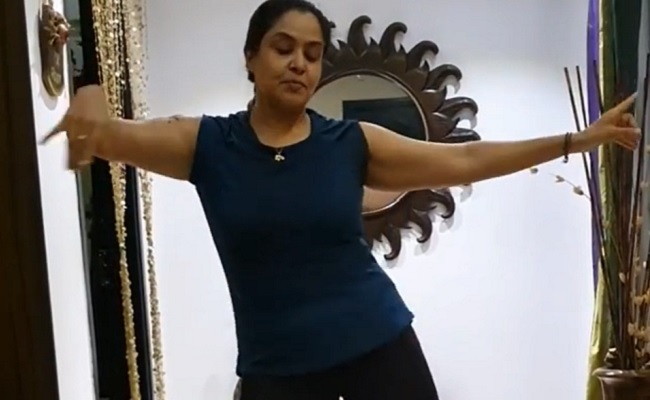 Pragathi Mahavadi is winning the hearts of the internet public ever since she logged into Instagram.
After stunning everyone dancing to the song of "Vaathi" from Tamil superstar Vijay's "Master", she now grooved to a hip-hop number.
Wearing tracksuit, the 40-plus flaunted her fit body while moving her hips to the beat of this music bit.
Pragathi stays in Chennai. She has a grown-up son as well. While she performs traditional mother roles on screen, she leads a modern lifestyle, indulges in dances, exercises, and wears modern outfits. Her Instagram feed is the testimony to this.
This particular dance video has also garnered thousands of views on her Instagram and her followers showered comments with 'wow' symbols.
"Nice hip shake with shoulder move. Should have been a long session," a follower commented.
Another one termed that she is young at heart. "Meekinka vavash avvaledu madam.. u still young at u r heart n mind," the comment read.
CLICK HERE!! For the In Depth Updates on all the OTT Content