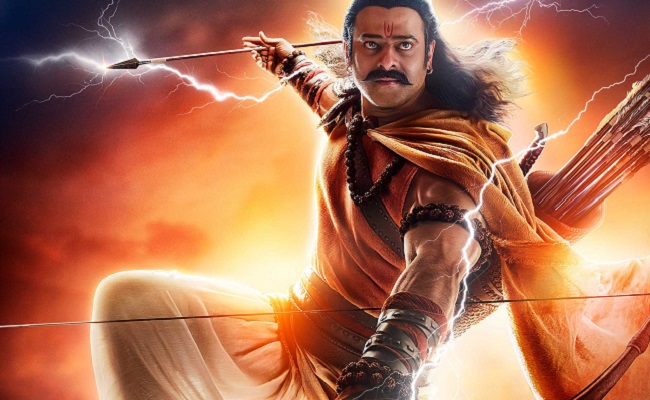 The pre-release event of "Adipurush" is scheduled to be held in Tirupati. Prabhas and UV Creations are planning to organize a grand event on June 6th.
Just hearing these planning details is astonishing. Many singers and dancers are being brought from Mumbai for this event. It appears that 200 dancers and 200 singers will be participating.
The entire unit, including Prabhas, will attend this function. The expected turnout for this event is higher than anticipated, and arrangements are being made accordingly.
In light of this, efforts are being made to arrange for some kind of fireworks. However, it is not yet known if such fireworks will be available.
The plan is to light up the sky with colorful lights and have the sound of 'Jai Shri Ram' heard when the fireworks are ignited.
The estimated cost for the fireworks alone is fifty lakhs. Apart from these, the producers are designing more special attractions.
Adipurush movie is presented in Telugu by People's Media Company. The estimated cost for the entire event will range from one to two crores or more.