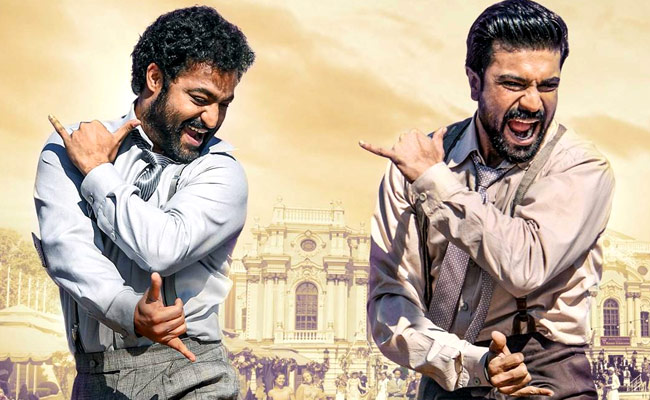 Undoubtedly Rajamouli's "RRR" is the most-awaited pan-Indian movie. The brand Rajamouli is enough to shatter all records at the box office.
He is the only Telugu director who has a craze all over India. Moreover, the film has a stellar star cast like Ajay Devgn and Alia Bhatt, besides our Tollywood top stars NTR and Ram Charan.
However, the first song and the recent teaser could not set any records on YouTube. The teaser failed to become viral. The first song "Dosti" was a colossal flop.
Due to the tepid response to the video promos, the team has been worrying about how to bring hype to the film in the Hindi market.
Luckily, the "Naatu Naatu" song turned popular. The dance steps have become viral. So, the team is now pushing Insta reels and videos of this song. "RRR" is now entirely pushing the "Naatu" song for promotions.
Now there is another tension here. Whatever they release next should bring bigger impact than that of Naatu song. Otherwise hype may fall down.