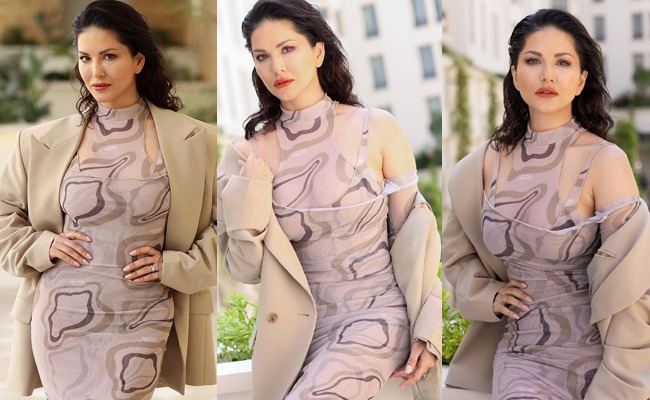 In the past, Sunny Leone freely displayed whatever she desired. However, she now captivates gazes by concealing her physique.
She confidently flaunts her curvaceous form in a snug attire that accentuates every contour and crevice of her body.
Sunny Leone is renowned for her unparalleled elegance and her ability to maintain flawless skin throughout her entire body, a subject of fascination for many observers.
Intensifying the already scorching summer temperatures, Sunny Leone, the beloved of numerous admirers, sensually poses, revealing her magnificence to the motionless camera.
These photographs are circulating within the online realm and rapidly gaining widespread attention.
On the professional front, the 41-year-old Sunny Leone is currently engaged in various Malayalam, Tamil, and Hindi film projects.