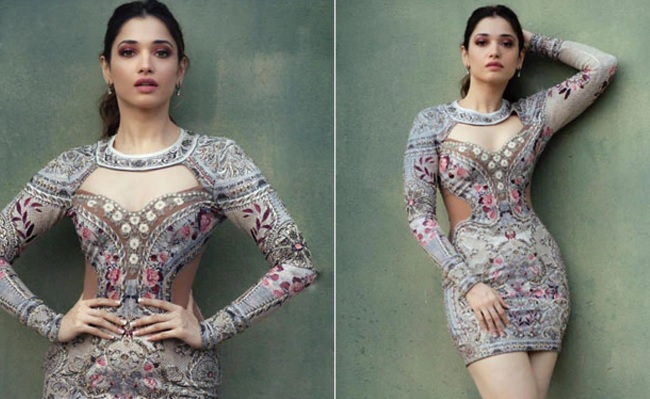 Flowers have the tendency to brighten any day and when someone like Tamannaah Bhatia is set to brighten our days, she'd bring an entire garden along.
Tamannaah Bhatia has this incredible knack for dressing up like there's no tomorrow and when tomorrow does come, she surprises with yet another of her stunning ensembles.
For Masterchef India - Telugu, she has been dressing up in anything but spectacular clothing and this time she ditched her long sparkly outfits for a shorter floral pick.
She picked a short floral bodycon from designer Rocky Star with sheer appliques to truly uplift the star meter.
Her makeup perfectly matched the rose designs on the dress complete with a high messy ponytail.
Nobody gets the glam on quite like Tamannaah Bhatia and we bet you're as convinced.