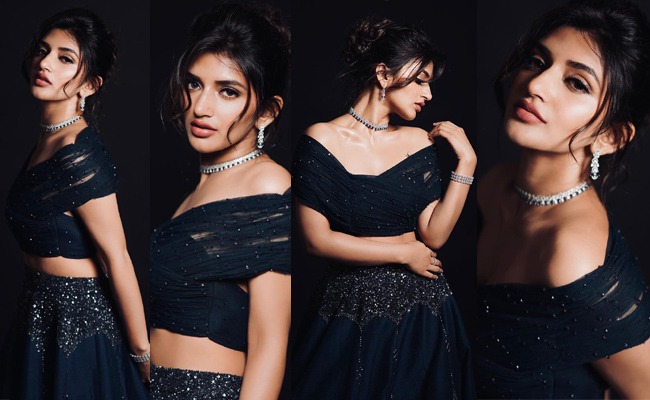 Sreeleela is the sensational leading lady of the season, truly at the pinnacle of her career with nearly seven films on her plate and juggling two shifts.
In the latest photo seesion, Sreeleela adorns herself in a sleek black ensemble, emanating a contemporary aura.
Her pensive countenance adds an extra layer of fascination to her visage, earning her widespread attention and adulation for her poise and attractiveness.
Sreeleela's professional trajectory is flourishing, with a multitude of upcoming Telugu film ventures featuring esteemed actors and acclaimed directors.
With her undeniable talent and striking appearance, Sreeleela is poised to continue enthralling audiences far and wide.