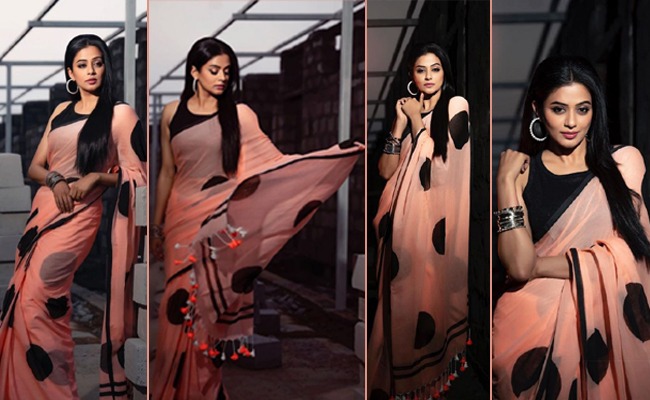 Priyamani is an actress who is known for her magnetic looks and immense talent. She is looking more beautiful as she is catching up with age.
The way she maintains her body is impressive and the high voltage smile on her face always keeps her amazing.
Freshly she is seen in a peach and black colored saree. The sleeveless blouse added oomph to her and the bangle sized rings proudly hung to her ears make her look awesome.
On the work front Priyamani is busy with many assignments. Her film Viraata Parvam is due for release and she has become a pan-national acterss ever since Family Man.