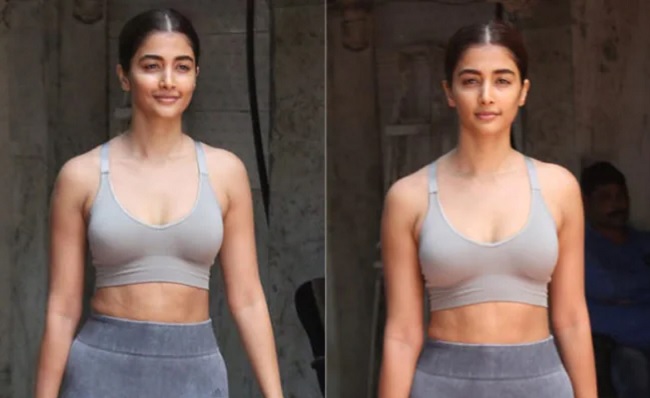 If fitness is your passion or if you have been running away from your fitness goals for sometime, then Pooja Hegde is just the only fitness inspiration you need today.
A day out to your pilates session or the gym or even a casual jog at the park is a reason to look your fittest best and thanks to Pooja Hegde, we will be doing just that.
She looked fit as ever in a grey sports bra and grey tights because what is a fitness look without some monochrome magic if you're a celebrated Bollywood star right?
Honestly, if we looked as chic heading to the gym, we'd have an equally chiseled figure as well and looking at her we're convinced that some day we'll have it too.