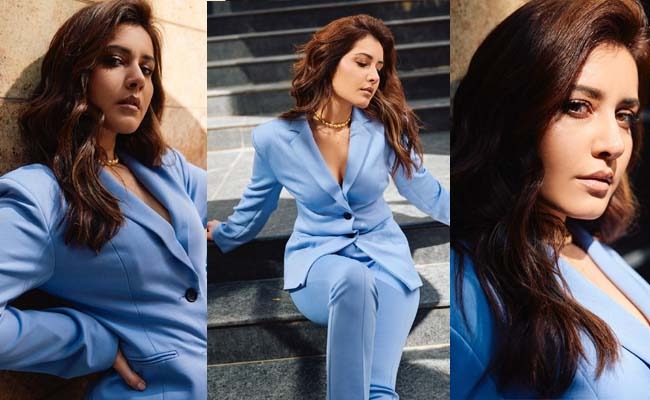 Raashi Khanna is a beloved actress who captivates audiences with her alluring presence and natural charisma.
She is dedicated to staying in top physical shape and continuously improving her craft.
It's difficult to put into words how stunning Raashi Khanna looks in a particular outfit. In a light blue formal dress with a plunging neckline, she appears like a vision of beauty.
She looks incredibly attractive in this attire, inciting excitement in those who see her.
The pictures of her in this outfit have been circulating widely on the internet among her fans and admirers.
In terms of her career, her next project is "Yodha" in Hindi.