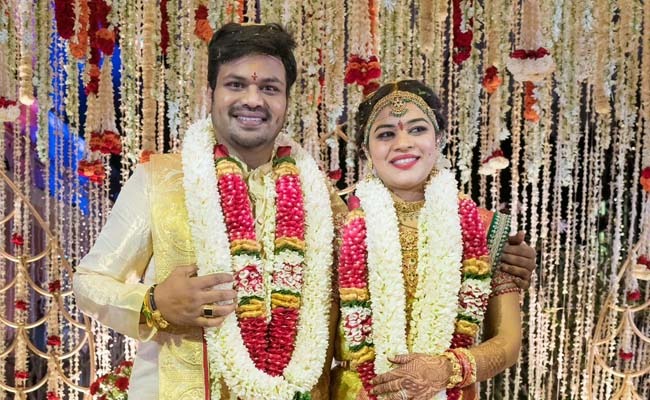 Hero Manchu Manoj and Bhuma Mounika get married today in an intimate, yet grand wedding at Manchus house in Film Nagar.
The wedding took place in presence of close friends, family members, and a limited number of relatives.
Mohan Babu was there, along with his elder son Vishnu Manchu to bless the couple. AP's Chief Minister YS Jagan Mohan Reddy's mother YS Vijayamma as well as Bhuma Akhila Priya's family too attended the wedding.
The pre-wedding formalities began a few days ago and guests had a great time enjoying Mehndi and Sangeet ceremonies.
As is known, Bhumi Mounika is the daughter of the late Andhra Pradesh politician couple Bhumi Naga Reddy and Shobha Nagireddy.