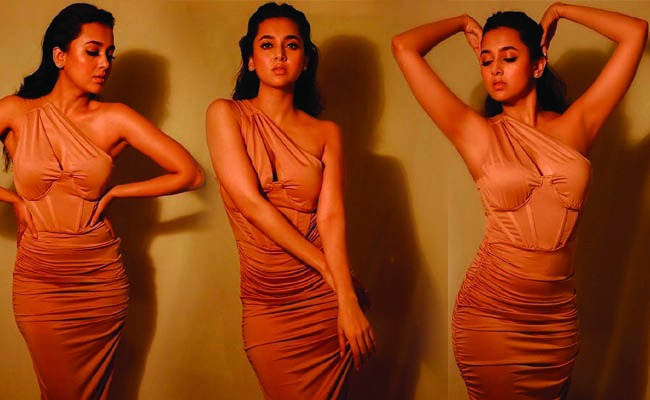 Tejasswi Prakash Wayangankar is an alumnus of Mumbai University but a Saudi Arabian by birth.
She debuted on TV way back in 2012 and eventually had a career in different channels. She was also part of some music videos.
She is an actress loaded with tons of beauty of her body who made her film debut in 2022 with Man Kasturi Re in Marathi.
Wearing a designer costume in peach color and showing off her feminine assets in the most appealing manner she poses boldly to the camera. The pictures are catching the attention of the onlookers.
It is time that the South Indian film makers keep an eye on her and provide some opportunities on the big screen. It appears that she won't disappoint with her glam quotient.